Cedar Valley High School hosts Freight Farm ribbon-cutting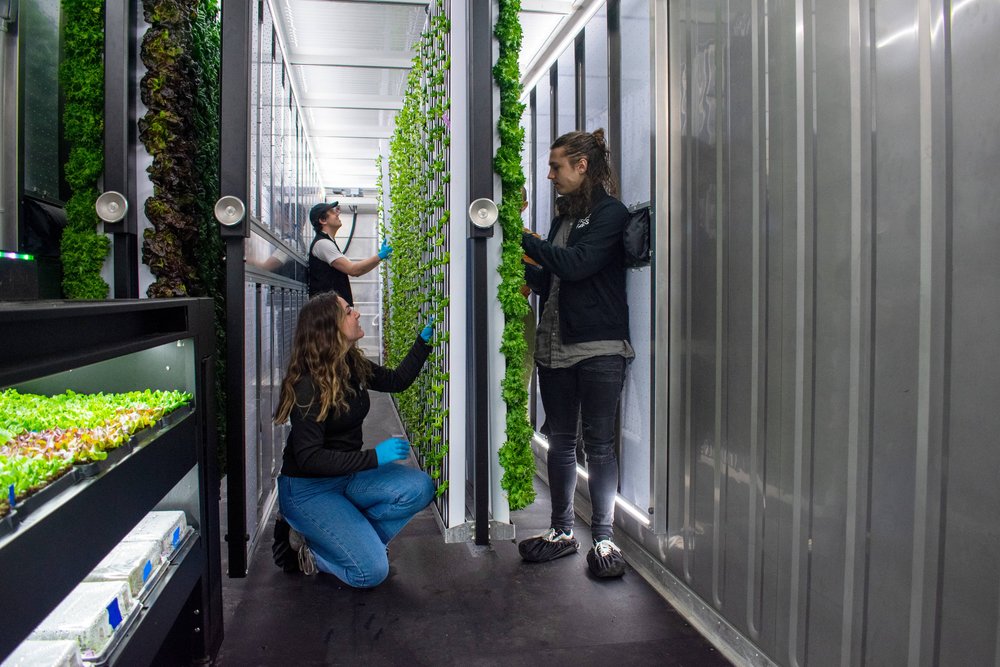 Cedar Valley High School students have received a hands-on learning opportunity to work with and study in a closed container, hydroponic garden experience called Freight Farm.
Vertical farming may just be the way of the future. At Cedar Valley High School, thanks to a significant grant from Meta (formerly Facebook), ecology students will learn about vertical farming with a shipping container specially designed for low-water, high-efficiency farming.
Over the past three years, the Meta Freight Farm sustainability grant has been part of over $1,000,000 in STEM and technology donations awarded to the local community. Meta's Eagle Mountain campus has been a part of the Eagle Mountain community since announcing its data center in 2018. Meta has actively promoted sustainability and supported STEM education initiatives with the Alpine School District and the greater community.
Students will farm directly on the campus of Cedar Valley High School through a state-of-the-art control environment agriculture system.