Small cast wows while paying homage to and poking fun at Shakespeare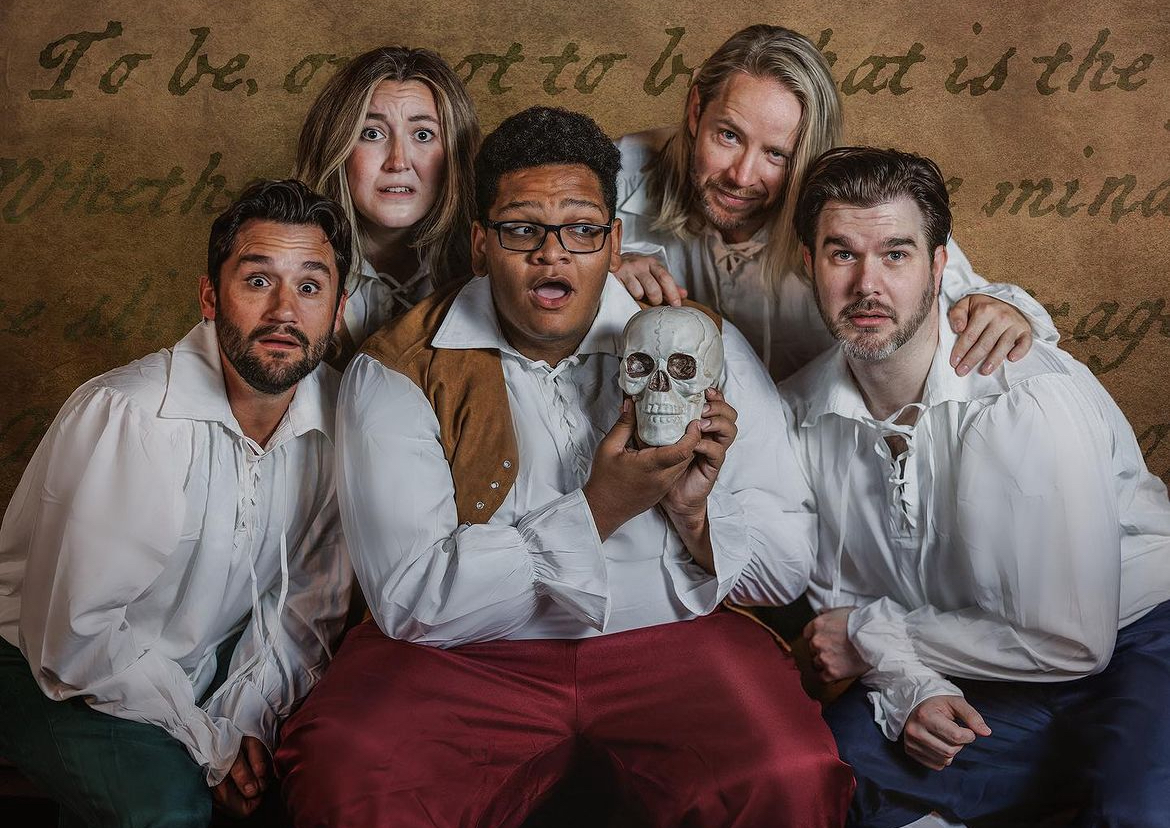 Madelyn Wilson | Lehi Free Press
If you're in need of a good laugh, don't miss The Complete Works of William Shakespeare (Abridged). This fast-paced, comedic production, filled to the brim with audience participation, clever wordplay and googly-eyed props, fills the small stage at the Lehi Arts Center.
Wildly funny and incredibly fast-paced, the audience is in for a real treat as the three-person cast walks them through the complete(ish) works of Shakespeare in under two hours. To add to the fun, the fourth wall is left behind, allowing the cast to joke around with the audience and keep them engaged throughout theevening.
Two different casts perform the show: the "Montague" cast, which performs Thursdays and Saturdays, and the "Capulet" cast, which performs Fridays and Mondays.
Doug Kaufman, Highland resident and member of the "Capulet" cast, spends the show wearing wigs, pretending to vomit, and drawing laughs from the audience. He said he's always wanted to do this show, and it's clear he and his castmates have a ton of fun doing it.
"It's always fun getting the audience involved, because this is more of a comedy show and not really a straight comedy play. I've never really done anything like that, so it was really fun to interact like that. I've never done a show where there's no fourth wall and ad-libbing is encouraged," said Kaufman.
Each performance is different from the last, so the audience is guaranteed a unique experience—and a hysterically funny one at that.
Performances are at 7:30 p.m. at the Lehi Arts Center on 685 East Center Street. Tickets are $15 at the door or from boxoffice.adventuretix.com/lehicityarts/events.