Skyridge Theatre students to perform Utah's first non-touring production of "Frozen" musical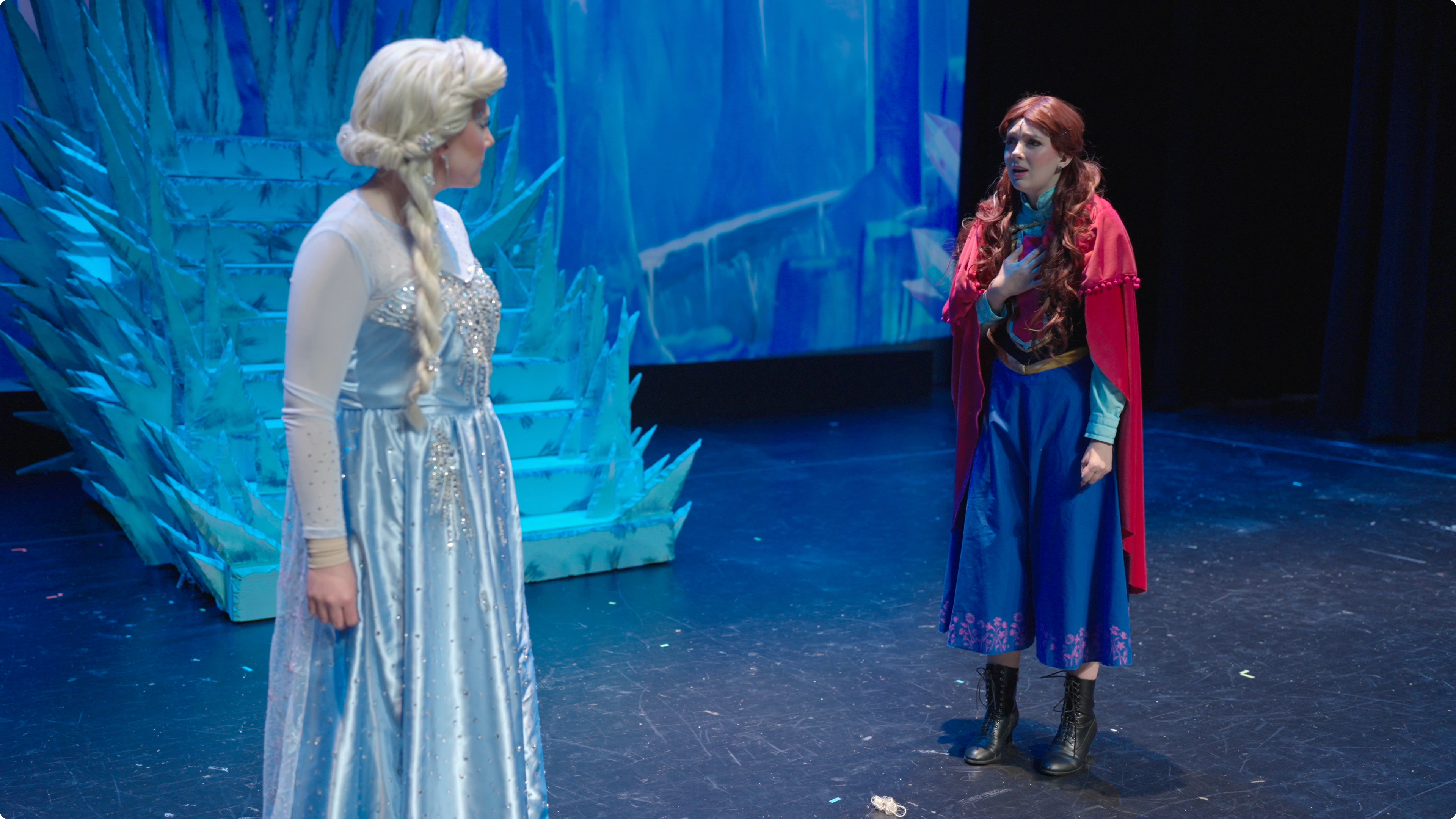 Madelyn Wilson | Lehi Free Press
Skyridge High School students will perform in one of the first-ever high school presentations of Disney's "Frozen: The Broadway Musical" this month as their fall production.
Skyridge Theatre was selected as the Utah winner of the nationwide competition "The United States of Frozen: Love Is an Open Door," which granted one high school in each U.S. state the rights to produce the musical.
The show is directed by John Brown, one of Skyridge Theatre's teachers, and features more than 100 performers, an orchestra and a technical team made up almost entirely of students.
"Directing Frozen has been an incredible journey and it will be a magical show," Brown said. "Each time the lights dim and the curtain goes up, the audience can expect a unique and memorable theatrical experience."
Brown went on to praise the staff, administration and dozens of adult volunteers who have offered their support to make the production a success.
"This production is truly a testament to our community's creativity and collaboration," Brown said.
With nine performances lined up, the Skyridge Theatre students have been putting in the work to rise up to the challenge of executing this historic production.
Brown pointed to not only "fabulous performances" and "great production elements" as making the production stand out, but the students themselves.
"This production of Disney's 'Frozen' is great because of the heart and camaraderie among these exceptionally talented young individuals," said Brown. "Working with these remarkable kids has been an absolute pleasure.
"Their talent is matched only by their kindness and enthusiasm, making this an unforgettable experience that has been a joy to witness, and a pleasure to be a part of," he said.
Opening night is Thursday, Nov. 9, and the show will run on Thursday through Saturday at 7 p.m. Additional engagements are scheduled for Nov.13, 16-18 and 20 at 7 p.m., with a 2 p.m. matinee on Saturday, Nov. 18. Tickets are $15 and can be purchased at skyridgetheatre.com.