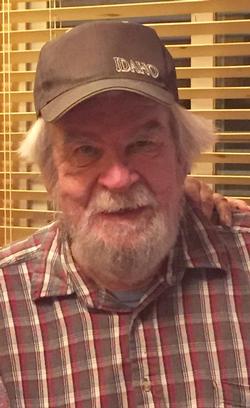 Howard Leon Gurney, 73, passed away due to heart failure on November 8, 2016 in American Fork, UT. Born June 30, 1943 in American Fork, UT to Leo and Golda Gurney. He married Toni Jane Damico on October 25, 1968.
Howard volunteered for the US Army as a Helicopter Crew Chief for 2 years in Germany. He made his living as a master electrician and certified welder, but especially enjoyed owning and operating a 25-year-old successful rare coin and antique business along with his wife. His passion was restoring old cars and trucks, and loved fishing with his friends and family.
He is survived by his wife of 48 years, Toni Damico Gurney, two daughters: Annette (Greg) Ault and Angela Gurney, eight grandchildren: Brandon (Lawrie) Thomas, Bridget (Brandon) Covington, Cody Rasmussen, Tyrell Ault, Courtney Rasmussen, and Colton Rasmussen, five great-grandchildren: Brady Thomas, Riley Thomas, Bo Thomas, Luke Thomas, and Milly Thomas, brother: Kent (Deon) Gurney, and sister: Leesa (Alan) Spencer. He was preceded in death by his brother, Roger Gurney, sister, Cathryne Gurney, mother, Golda Gurney, and father, Leo Gurney.
Services will be held on Saturday, November 12, 2016 at 11:00am at the Lehi LDS 9th Ward Chapel, 465 East 400 North. There will be a viewing 10:00am-11:00am at the church prior to the services. Burial will be at the Lehi City Cemetery.