Lehi Cowboy Wins Utah Champion's Challenge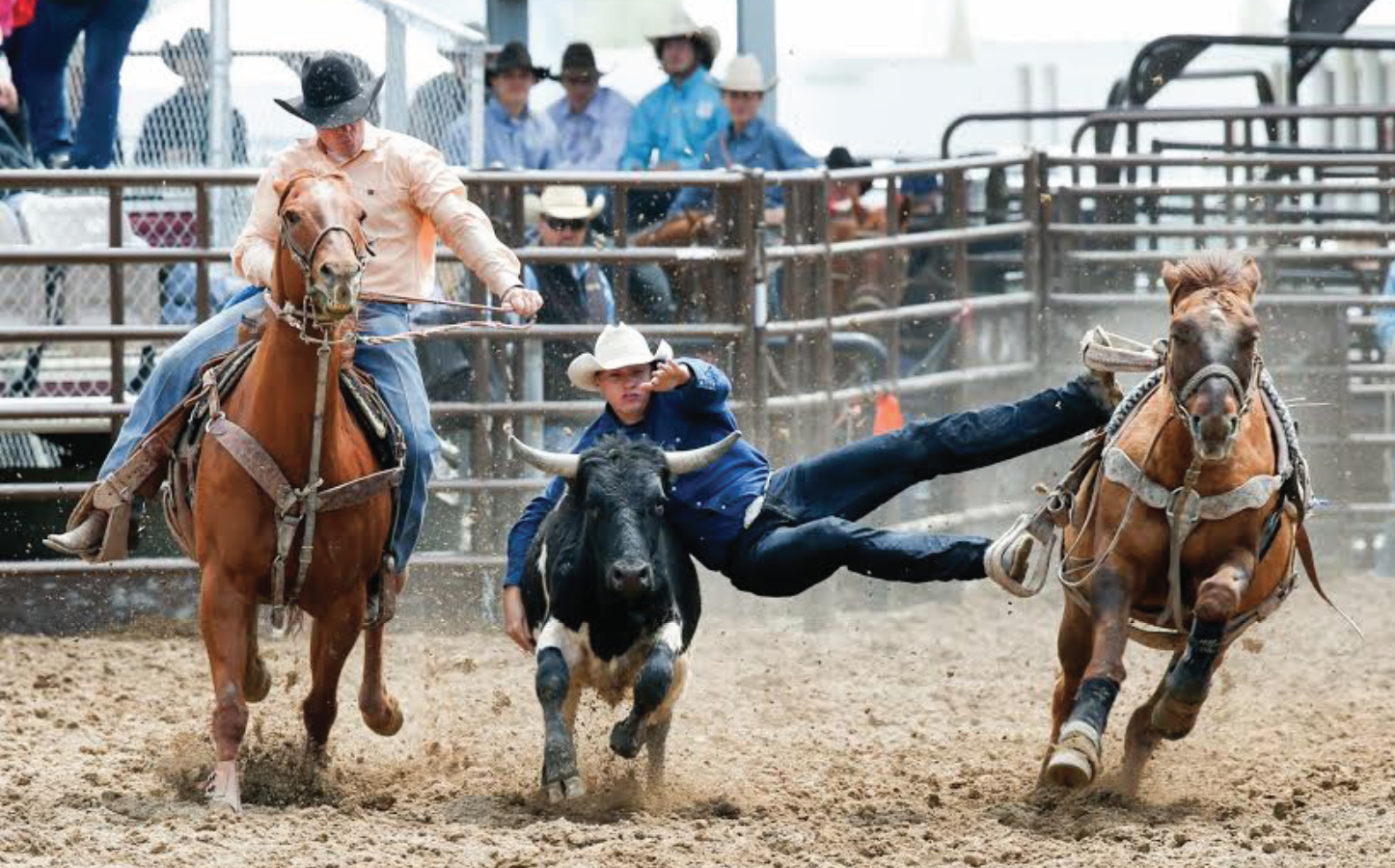 Local cowboy, Klay Jones, won the Utah State High School Champions Challenge on November 4, 2016 at the Wasatch County Events Center. Klay, along with 30 of Utah's most elite high school rodeo cowboys qualified to compete in Steer Wrestling. After three rounds, Klay placed first in round one, second in round two, and first again in round three. Klay then took home the steer wrestling Champion's Challenge High School Top Cowboy.
The High School Champion's Challenge is a scholastic or high school version of the Wrangler's Champions Challenge, in which the top 15 nationally ranked cowboys and cowgirls in the Professional Rodeo Association compete to determine the best of the best. Klay competed against the top four steer wrestlers from Utah, Idaho, and Nevada.
Steer Wrestling, also known as bulldogging, is a rodeo event in which a horse-mounted rider chases a steer, drops from the horse to the steer, then wrestles the steer to the ground. Klay says "imagine driving in your car, going 30 miles per hour, then jumping out of the window onto a mailbox. That is what steer wrestling is like." Klay does not advise that you try this at home.
Klay's mother, Kellie Jo Jones, said of his victory, "After Klay's last run, he looked back behind him to see if he had broken the barrier (a barrier that ensures the steer has a head start); he clapped his hands together knowing he had just won. In my usual style, I screamed in excitement. I was one proud momma."
Klay has been steer wrestling in the Utah High School Rodeo Association for four years now, starting when he was a freshman in high school. Klay also competes in the team roping event with partner, Morgan Barber.
Rodeo and horses are Klay's lifelong passions. He was raised with a rope in hand, learning how to ride his first horse Pistol, at age three. Klay, a triplet, enjoys going to high school rodeos all over the state of Utah with his siblings, Kadee and Kassadee. Every member of Klay's family has participated in rodeo, and he even has an aunt, and cousin, Nancy Hunter and Tommy Lewis who have made appearances at the National Finals Rodeo.
Klay works on Lewis Livestock ranch in Lehi, and loves every minute of it. Klay's love of roping, rodeo, and ranching will always be a part of his identity, he says. His future includes serving an LDS mission and working on a cattle ranch in Nebraska.