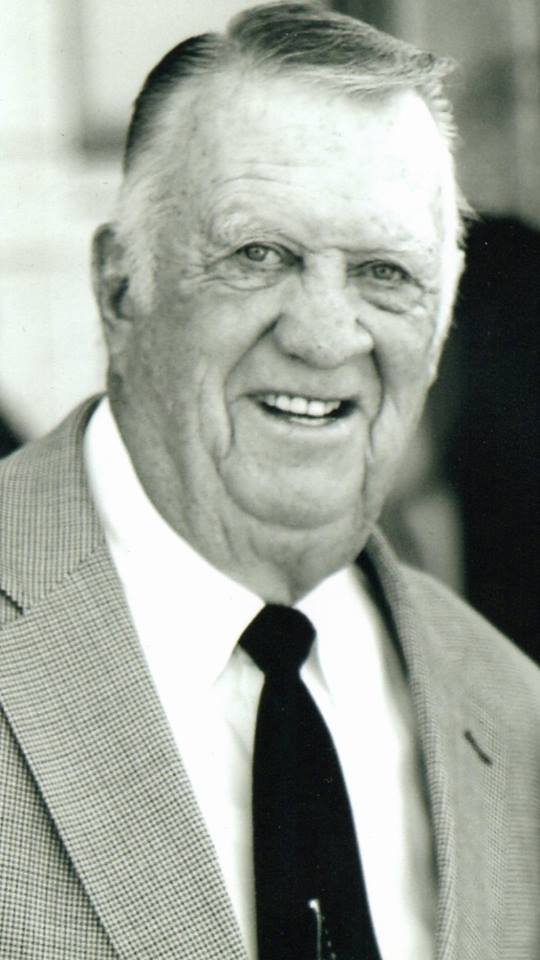 Gene Lee Brady, age 81, passed away on December 25, 2016 at his home in Lehi, Utah from complications of skin cancer.
He was born Oct. 14, 1935 in Murray, UT to Lawrence & Elizabeth (Blair) Brady. He married Nikki Labrum in the SLC Temple on June 23, 1960. Lee attended Jordan High School and Utah State University. He served an LDS mission in the British Isles. He loved golf and sports. His greatest love was his family.
Lee is survived by his wife, Nikki, and children: Kim (Reed Powell), KayLee (Wade Fox, deceased), Kris (Bill Barney), Kirk (deceased)(Paige), Kel (Brenda), Kit (Liz), 29 grandchildren; and 36 great-grandchildren. Siblings: Clint (deceased) (Nyleen), Perry (deceased)(Carol), Geneene, Sherrie (Roger Cottle). Preceded in death by his parents, brothers, son (Kirk), and son-in-law (Wade Fox)
Funeral services will be held Saturday, December 31, 2016 at the LDS church, 2161 W. Grays Drive, Lehi, UT (2300 W. 350 S.) A viewing will be held at the same church on Friday, December 30, 6-8 p.m. and on the morning of the funeral 9:30-10:30 a.m.