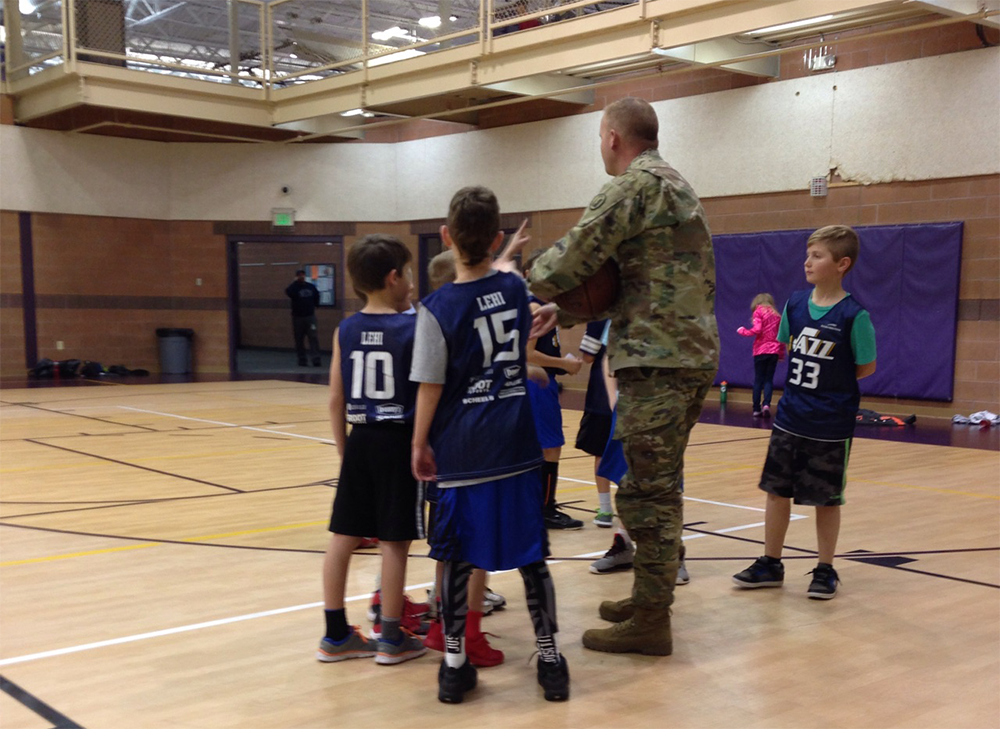 Jr. Jazz is one of the most popular athletic programs is the state. Lehi City's Jr. Jazz program is the largest single municipal program in the state with over 3,000 participants and 137 staff members, including 47 Skyridge students who serve as referees, score keepers, and timers. Additionally, all teams are coached by volunteers. The money earned from their work is donated to their high school teams.
The program serves youth from kindergarten to 12th grade. Multiple venues are used to accommodate the many games played each week. All the gyms at the Legacy Center, both gyms at Lehi High school, the main gym at Skyridge High School, Lehi Jr. High's gym, Willowcreek's gym, and two elementary gyms are also used. Lehi City works with Alpine School District to get permission to use the gym spaces, and Lehi City pays a rental fee for each gym. According to Shawn Whitaker, the District charges the City a lower rate as the City is a government entity providing a service to the community.
Whitaker says there are many costs involved in running a program of this size but it is self-sustaining. There are few out of city participants because of the higher registration fees and most adjoining communities have their own programs.
One of the unique features of Lehi recreation programs is the Fans Sportsmanship Training Program that every parent must complete before their child can be enrolled in a sports program. It is an online program that takes about 15-20 minutes to complete. It is a reminder to parents that sportsmanship is an important attribute all must exhibit in playing sports competitively.
Jr. Jazz is a training ground for future athletes, coaches, and even parents. While participants are honing skills in passing, dribbling, and shooting, coaches are learning patience, compassion, and restraint. All the while, parents are learning that this is a game, kids are kids, and fun is the desired end goal for all.