DeVere Fowler—A lifetime of public service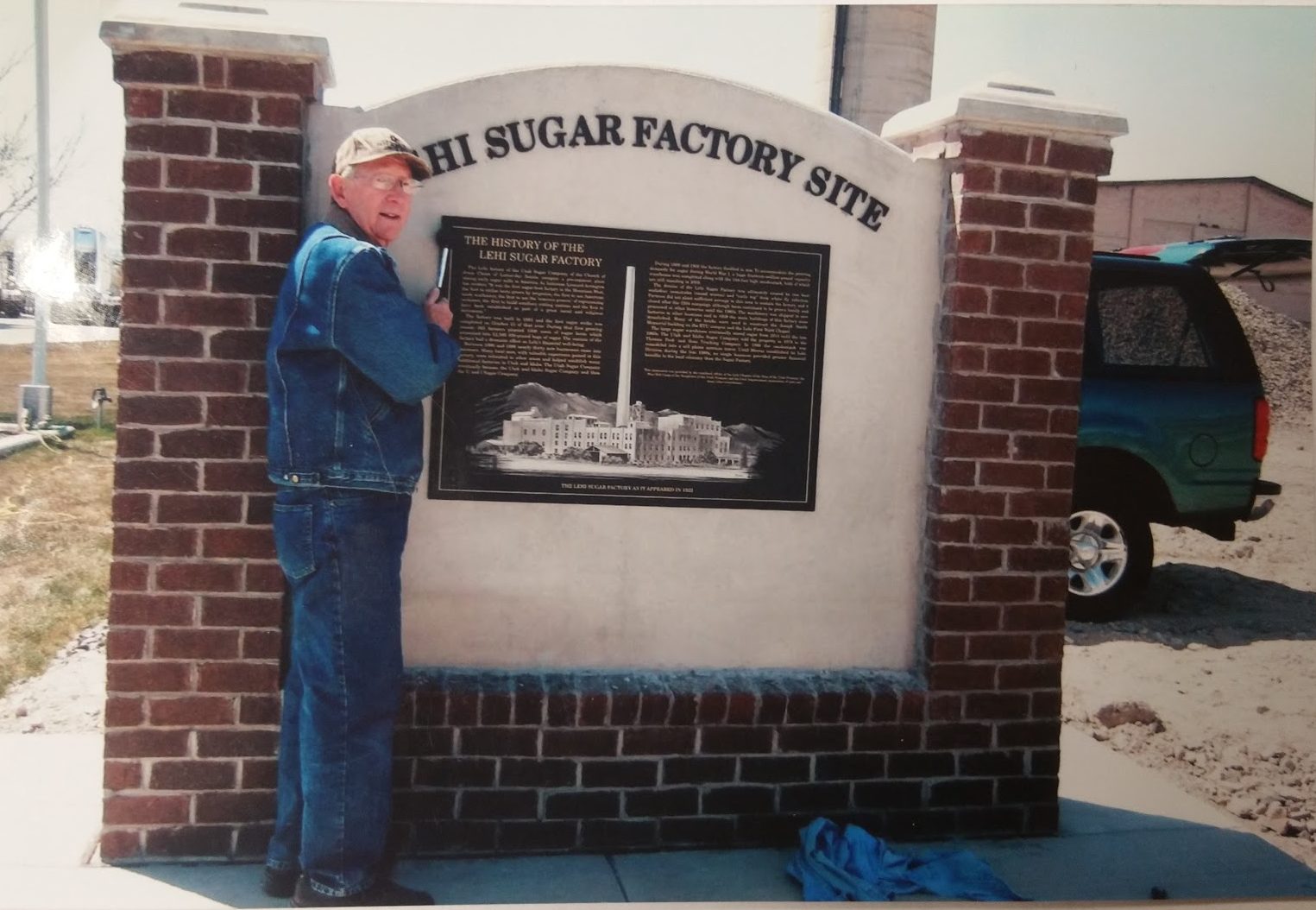 Hanging above a sofa in DeVere Fowler's family room is a picture of man with long black handle-bar mustache. A sheriff's badge, and a pistol are displayed in a case along with the picture. It is a memorial to Fowler's great grandfather, Thomas Fowler, first territorial marshall in the territory of Utah.
When asked about the picture, Fowler will tell the story of, not only, his great grandfather's conversion to the Church of Jesus Christ of Latter-day Saints, but his travel westward in the Ellsworth handcart company, the first handcart company to come to Utah.
Fowler was passionate about his pioneer ancestry and preserving the history of Lehi. He served as president of the Sons of Utah Pioneers (SUP) for two years and at his passing, Lehi has lost someone who saw the necessity of teaching about, sharing, and restoring Lehi's colorful and rich history.
Fowler, along with former mayor Ken Greenwood, Melvin Anderson and Marilyn Nielsen was responsible for finding and restoring the Austin cabin, located today on the north side of the Hutchings Museum. To preserve the cabin, over several months, Fowler could be found meticulously chinking the logs in the cabin. He was instrumental in finding and saving the old school house bell, from Lehi's first school house, that is now at Lehi High School. He helped place a monument at Lehi Sugar Factory and assisted in designating Lehi's historic farms. He created interest and helped preserve the Stage Coach Inn in Fairfield, Utah. Mel Anderson, a fellow member of the SUP, comments, "DeVere was the backbone of the Sons of Utah Pioneers in Lehi."
Fowler also served on the Lehi City Council. His father Daryl Fowler was major of Lehi.