Several new projects sent to city council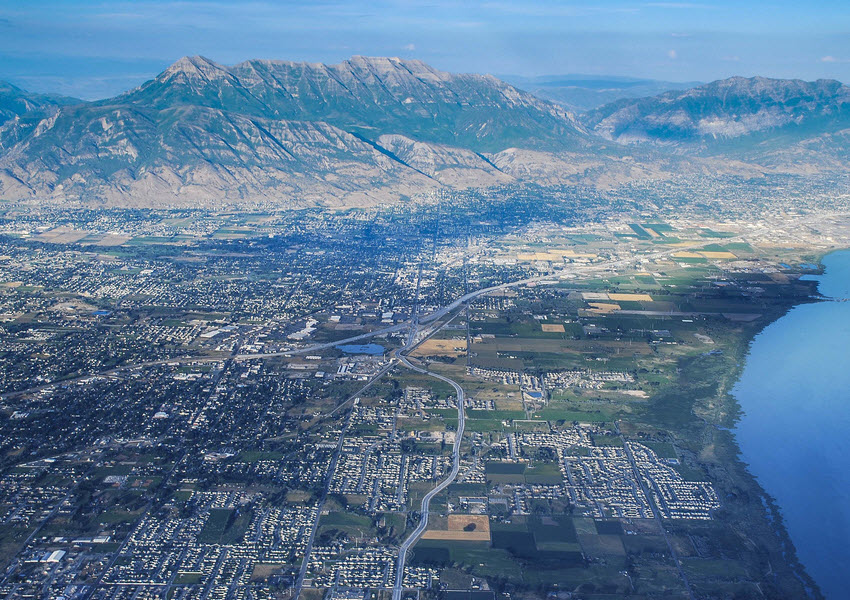 Zoning Commission meeting on February 23, commissioners, Hemmert, Hutchings, Peterson, (Chairman) Nielsen, Ash, Everett, and Seegmiller sent six major projects on to City Council members for approval. The 4 ½ hour meeting was conducted before a large contingent of citizens who felt strongly that certain projects should not be approved.
Intermountain Healthcare Clinic, Instacare and Physical Therapy facility, located at 3200 N. 1200 W requested approval of concept plan. The 6- acre parcel is adjacent to Fox Hollow Elementary. Several residents of the area expressed concern with traffic on the 1200 West road. Tyler Stewart commented that he had witnessed ten accidents on that corner in the last two years. Fox Hollow Elementary PTA President, Melissa Stewart, represented patrons who were worried about students' safety and reported the fact that there is little parking for parents right now without additional traffic congestion.
Commissioner Hutchings recommended a traffic study be done and felt that a different ingress and egress be added to the plan. The project was approved.
Perry Commercial request for Traverse Ridge Center Lot 3, which is a 116-room hotel to be located at 3400 N. Triumph Blvd. This is the third phase of this development. It will contain a 3- level parking structure. Because this is such a dynamic corner, commissioners recommended upgrades to the elevations on all sides of the building. Project was approved.
Gardner Company made a request for Lone Peak Office Complex approval, to be located at Bluegrass Blvd and Ashton Blvd. New roads will be part of this development. Approval was given.
GF Development requested approval of Pioneer Plaza Phase 2, located at 1100 W. and Pioneer Crossing. Final Approval was granted with conditions.
Dave Robbins requested approval of concept plan for a ten- acre commercial complex with office, warehouse, and manufacturing facility located at approximately 1300 W. and Pioneer Crossing. This development was the object of much discussion. The council chambers were filled with citizens protesting the concept plan. Citizens were concerned about traffic issues in their neighborhood since there was no access to the facility off 1100 W. The only way to the commercial area is through neighborhoods with many children. The discussion continued for over one hour. The commission reluctantly sent the project to the City Council with multiple conditions and recommendations attached to the approval.
Utah Military Academy, a public charter school. Boyer Company sought approval. This project had been denied in an earlier commission meeting. A traffic study report was given to the planning commission members. It was recommended for approval contingent on assurance that an additional traffic study would be done in one year and all planning staff recommendations would be met. The project was approved with 6 yeahs, and 1 nay.