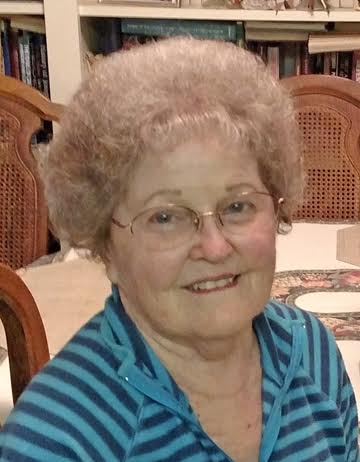 Faye Raymond Tuttle passed away at the age of 76 in her home on March 31, 2017 of complications from Rheumatoid Arthritis. She was preceded in death by her father, Shele Raymond, and mother, Ione Smith Raymond. She is survived by her husband, Dell Joseph Tuttle; daughter, Laurie Tuttle Watts-Candland (Keith) of Lehi, Utah; son, Ken Dell Tuttle (Karla) of Bountiful, Utah; and six grandchildren. She is also survived by her brother, Douglas Raymond, sister, Rene' Hamblin, and sister, DeeAnn Phillips.
Faye was born on July 22, 1940 in Logan, Utah, where she grew up. She was an active person who was involved in gymnastics, volleyball, and softball, and she was a semi-professional ballet dancer. She married her one true love and eternal companion, Dell J. Tuttle, in the Salt Lake temple on September 15, 1961. After her marriage, Faye and Dell taught dance classes for the LDS Church. She loved to go shooting with her husband and on long horse rides in the mountains.
Faye was an active and faithful member of the Church of Jesus Christ of Latter Day Saints. Her life revolved around her family and love for the Lord. She had many callings in the Church, some of which were in Young Women's, Relief Society, and Primary She served for 23 years as a Regional Family History Librarian. She was also able to fulfill a lifelong goal and served a mission with her husband at the Provo MTC. Her last calling was that of Scribe to her husband, who serves as a Stake Patriarch.
Always a hard worker, she and her husband raised their two children on a farm in St. John, Idaho. She worked side-by-side with her husband, driving silage truck, feeding sheep, lambing, helping with water turns, and herding cattle. Faye always went the extra mile and was kind to everyone she met. Because of her beautiful countenance and selfless nature, she was loved by all who had the fortune to be part of her life. Faye loved life. She marveled at nature and the Lord's handiwork. She could find beauty in the smallest things. Because of this, she painted pictures of nature and wrote poetry of the beauty she saw all around her. Her loving spirit will always be felt in the winds gently caresses and the beat of a hummingbird's wings.
A special thanks goes out to all the people who showed such love and kindness to her. The intense burden of pain she endured was lightened by the many meals, cards, and visits from friends and members of the Chapel Valley 1st Ward. The family would also like to thank First Choice Hospice for their loving care in her last few days.
Funeral services will be held Friday, April 7, 2017 at 10:00 a.m. in the Lehi South Stake Center, 500 South 700 West. Family and friends may call Thursday evening from 6:00 – 8:00 PM at the Wing Mortuary, 118 East Main, Lehi, Utah and one hour prior to the service on Friday morning at the church. Interment, Bountiful City Cemetery. Online guest book at wingmortuary.com.