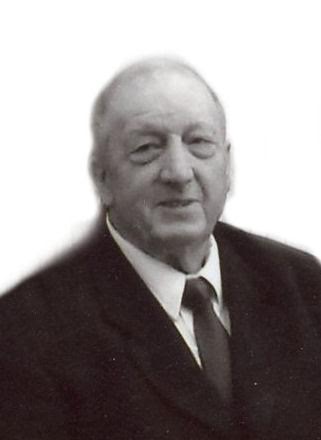 Sylvan Kenly Clark, 81, died Monday, April 3, 2017 at the Bear River Valley Care Center in Tremonton, Utah. He leaves his wife of 58 years, Patricia (Bingham) Clark; his children, Shannon Fitzgerald (Mike), Todd (Patty), Erick (Bonnie), Rex, Robyn Jeppesen (Zane), Billy (Jennifer), Matt (Malissa) and 20 grandchildren and 3 great grandchildren.
Ken was born May 18, 1935 and raised in Lehi Utah, the son of Sylvan and Zella (Rhodes) Clark. In his early years, Ken worked at Geneva Steel and was part of the National Guard. He met his wife, Patricia, at a friend's house and they were married December 3, 1958 for time and all eternity at the Salt Lake City Temple.
After marrying, they made their home in Lehi, Utah, where Ken worked at Geneva Steel and on their family farm. Ken and Pat moved to Tremonton, Utah in 1978. Ken work on the family dry farm in Blue Creek until going to work for Lay-Z-Boy in 1984. Ken loved his work at Lay-Z-Boy, and truly relished the friends he made during his time there and sharing his testimony of the gospel with truckers from around the country. Ken was wonderful man, marvelous husband, father, and grandfather. He was a loving, hardworking, dependable, patient man that will be missed by all.
A funeral service will be held April 8, 2017 at 11:30 a.m. at the Tremonton Stake Center, 660 N 300 E Tremonton, Utah. The viewing will be from 9:30 – 11:00 a.m. Interment will be in the Garland, UT Cemetery with Military Honors. Online condolences may be shared at www.ruddfuneralhome.com