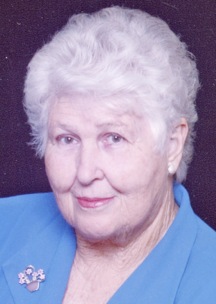 MarLee Hobbs Gordon, wife of Jackie Deon Gordon, passed away on April 14, 2017 after a long illness. She was surrounded by her family in the home of her daughter, Kelly, where she had lived for the past nine years. She was the daughter of Charles Leo Hobbs and Marguerite Herd from Preston, Idaho.
MarLee was preceded in death by her husband of 52 years, her parents, and her grandson Zack. She is survived by her daughters, Cindy Ferguson (Kevin Ferguson), Kelly Robinson (Mike Robinson), and her sons Keith Gordon (Debbie Gordon), Kenneth Gordon (Linda Gordon), 27 grandchildren and 46 great-grandchildren, all of whom she loved dearly.
She was passionate about her family, food, purses, jewelry, clothes, and loved all animals. She loved to garden, camp, fish, take trips, watch movies and game shows. She was an active member of the Church of Jesus Christ of Latter-day Saints, and served as Primary president for many years while in Pleasant Grove. She served two missions with her husband in Illinois and Missouri. In her last years, she indexed thousands of names and found it very enjoyable. Her favorite calling ever was in her ward in Lehi where she was the "Birthday Grandma." She called all ward members on their birthdays. Her biggest regret was having to give it up due to health issues. Two days before she passed she expressed her hope that the Lord would forgive her for not fulfilling her calling until the end.
Her life was filled with many adventures and she lived it to the fullest. She was loved and will be missed. She was a great example to all who knew her. The family thanks all the staff from Brighton. They went above and beyond to make her last days as comfortable as possible. She loved you all.
A viewing will be held Thursday, April 20th from 6-8 p.m. at Wing Mortuary in Lehi. The funeral will be held on Friday, April 21st at 12:00 p.m., with a viewing at 11a.m. at the Willow Park Stake Center 1998 West 900 North in Lehi, Utah. Online guest book at wingmortuary.com.