Lehi High School performs Footloose for spring musical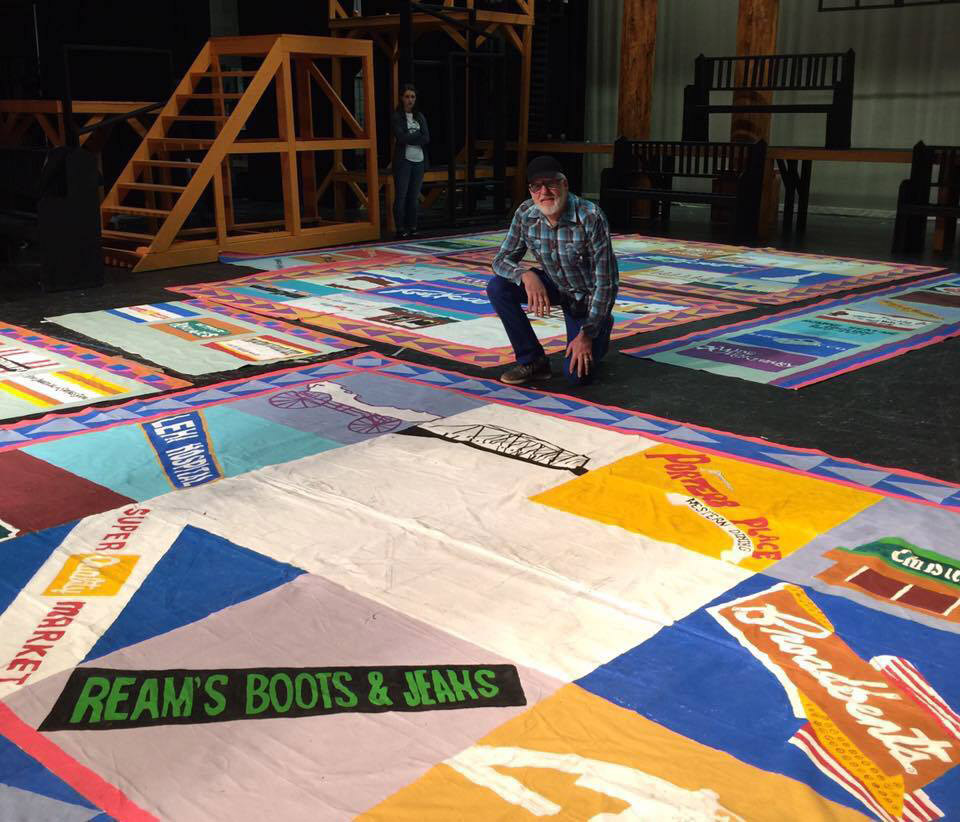 More than 30 years ago some of the iconic scenes in the movie "Footloose" were filmed in Lehi. Most notably, the Lehi Roller Mill served as the backdrop for the climactic high school prom scene. Lehi High School's spring musical is "Footloose" and it's bound to bring back fond memories. The show goes from April 24 to April 29 at 7:00 P.M. at Lehi High School.
When the theater department at Lehi High School got together to plan their shows for the year, they tried to think of something that would have a unifying effect on the community. Dividing the high school students between Skyridge and Lehi was a difficult transition for many people this school year. The plot of "Footloose" reminds its audience that everyone should have a voice. The high school students and the parents and community in the musical come together and work out their fears by listening to one another.
Once again, Randy Blackburn has created incredible set pieces for the show. Blackburn has painted eight enormous "quilts" with Lehi business logos and buildings that were here in the 1980s. Long-time Lehi residents will recognize Purple Pig Pizza, Broadbent's, the Lehi Roller Mill, Scrooge and Marley's, the Pacesetter, and Webb's Jewelry along with dozens of others. Blackburn remembers the Pacesetter being a very big deal when it came to Lehi. "We used to buy our jeans at IFA before the Pacesetter came to town," he said. The process of painting all the sets started just after Christmas. Of all the sets Blackburn has created, the Footloose set will be the most interesting and nostalgic for Lehi people.   
"These kids chose to stay at Lehi, which wasn't always an easy choice. They've worked extra hard to make this show special," said director Mindy Nelson. One of the biggest elements in "Footloose" is, of course, the dancing. Cheryl Allgaier has choreographed several incredible dance pieces. "Some of the cast members are not dancers, but Cheryl has made them look like they are," said Nelson. The production promises to be delightful and fun, as well as a reminder that Lehi is still a community of friends and neighbors.