Brinn Jensen excels in high school track competition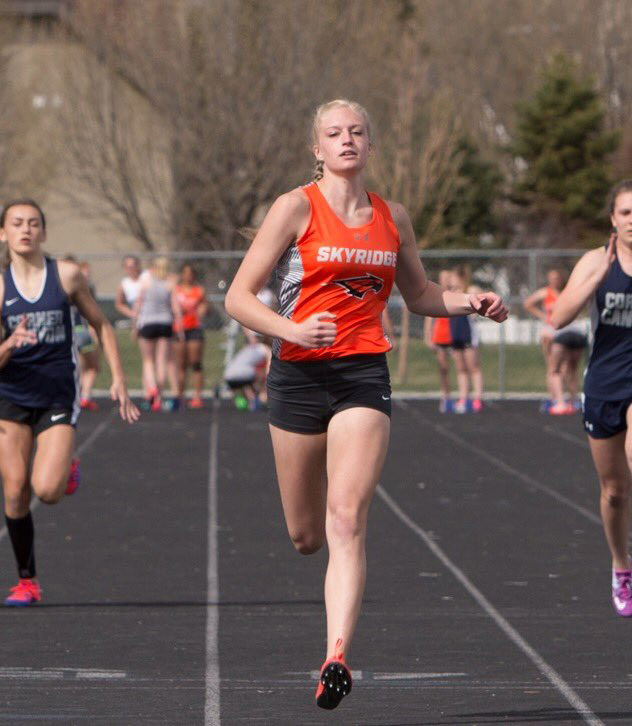 Growing up with three athletic brothers and parents who played sports, Brinn Jensen had no choice but to compete in athletics and compete she certainly does. She currently is ranked the top 4A girl in the 100 and 200 meter sprints and 2nd in the 400-meter distance. She is a student at Skyridge High School.
Brinn is the daughter of Shana and Kevin Jensen and started running as a youngster. When her older brother, Briggs, would run, Brinn would run alongside. She said he would keep her motivated to run faster and faster. She found she enjoyed running very much, but she also loved to see how far she could push herself.
She is also competitive in the classroom where she maintains a 4.0 GPA. Her favorite class is sports psychology taught by Jamie Ingersoll. Jensen has signed a letter of intent with Weber State University. Her goal for now is to graduate from college with a degree in physical education and to be a personal trainer or club coach.
Jensen has her sights set on region and state competitions where she is hoping to beat her personal best times and cross the tape first in all races.