John and Jeanette Haws named Lehi Round-Up Grand Marshals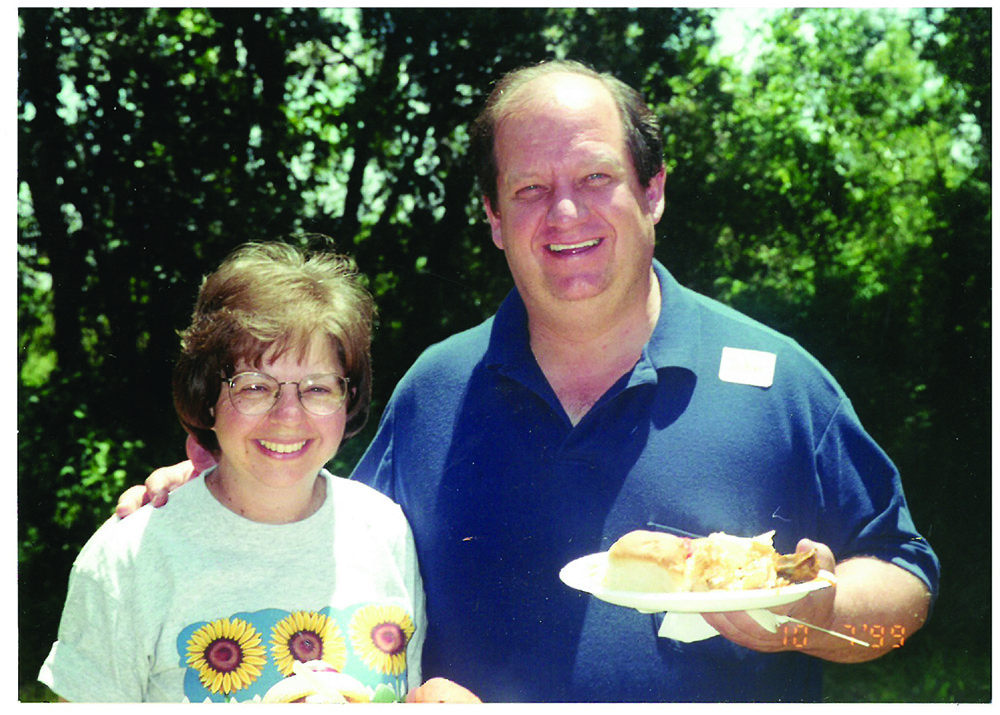 The Civic Improvement Association and the Lehi Round-Up Celebration Committee are pleased to honor John and Jeanette Rasmussen Haws as the Grand Marshals of the 2017 Lehi City Round-Up Celebration. The pair have spent their lives serving the people of Lehi. John and Jeanette are both Lehi natives and have been preserving Lehi history for years.
John has had a love of history since he was in school. He collected presidential pins, posters, and histories of U.S. Presidents.  Haws was elected student body president of Lehi High School (1973-1974).  At the age of 21 after returning home from his LDS mission in England, he ran for Lehi City Council, won and served two terms from (1976-1984).
John and Jeanette were married September 10, 1999, and have been married for 18 years. They have seven children and six grandchildren.  Jeanette graduated from Weber State University with a teaching degree and taught first and second grade in the Jordan School District for 29 years. She loved the many opportunities she had to connect with her students.
The husband and wife team now concentrate their effort and time on gathering and preserving Lehi history.  John has always had a love for history and found Lehi City needed someone to archive Lehi's priceless moments.
John spends hours reading and studying documents and photos of Lehi. He created a committee to help save the past by collecting and cataloging thousands of items, histories, photos, maps and stories about Lehi and its citizens.  The Lehi Historical Society and Archives committee meets once a month and collectively spends countless hours filing, organizing, filming, and arranging items for the archives.
Their favorite memories of Lehi are the parade and rodeo every year.  John is currently posting 80 pictures for 80 days to celebrate the 80th year of the Lehi Round-Up Rodeo.  John has been able to locate every single Lehi Free Press since the very first edition was printed.
John and Jeanette love helping families find more information for their genealogy and those who were connected to Lehi.  John started with 5,500 archive items from Lehi archivist and historian Richard Van Wagoner, and the archives now have over 36,000 biographies, photos, stories, and entries.  John would like to finish organizing the items so the history of Lehi is thorough and continues even after he is gone.  They want to keep the Lehi traditions alive for future generations. The Lehi Roundup Rodeo Committee is honored to have John and Jeanette Haws as 2017 Lehi Round-Up Rodeo & Celebration Grand Marshals.