Eastmond family runs Boston Marathon together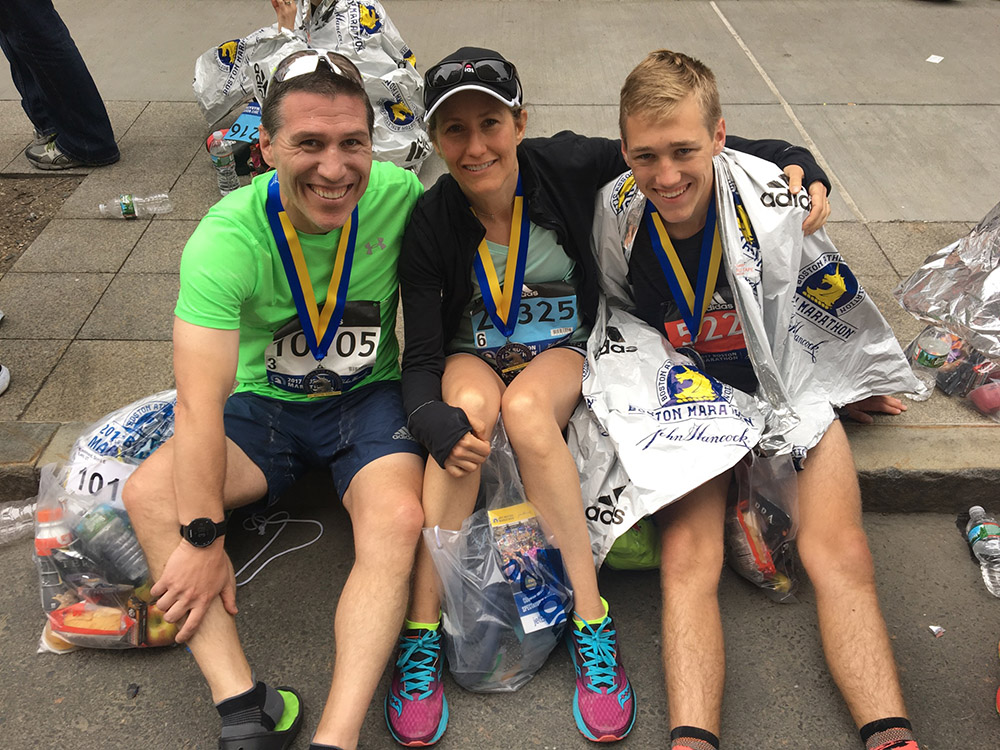 Scott, Christy, and Riley Eastmond recently returned from their first outing as a family to run the legendary Boston Marathon. This is a unique experience that few families get to experience together.
Christy commented, "This was a tough race. I wasn't prepared for the uphill, especially Heartbreak Hill. It was also really hot."
Christy was in the third wave of nearly 30,000 runners. The runners are divided up according to their qualifying times. Scott was in the second wave while Riley competed in the first wave. Running first wave meant he was running against Olympians and elite class runners.
When asked what she found interesting about the race Christy said, "I couldn't believe all the spectators along the route. There were one half million people watching the race. They lined up sometimes fifteen deep to encourage the runners. It was energizing to see all the people. They cheer and hand out drinks."
Boston has called this local holiday "Patriot's Day." Schools are closed, as are many businesses. Christy mentioned that the Red Sox baseball team play at the same time and runners can see Fenway Park from the course.
When asked about security Christy said, "There were security officers everywhere, especially close to the finish line. You could see them on rooftops, lining sidewalks and intermingling with the crowds.
"People from all over the world were there competing. I talked to runners from Ireland, Tokyo, Australia, and France. The winner of the race was a man from Kenya. He finished the race in an amazing two hours and nine minutes. He finished the last two miles running a four minute-  twenty six second mile. His name was Kirui."
Christy and Scott's other children, Megan and Colby, were at the twenty-five mile mark encouraging their parents and brother on.
While this was the first experience for three members of the Eastmond family, it will certainly not be the last!