Planning Commission denies Pop Shoppe on Main Street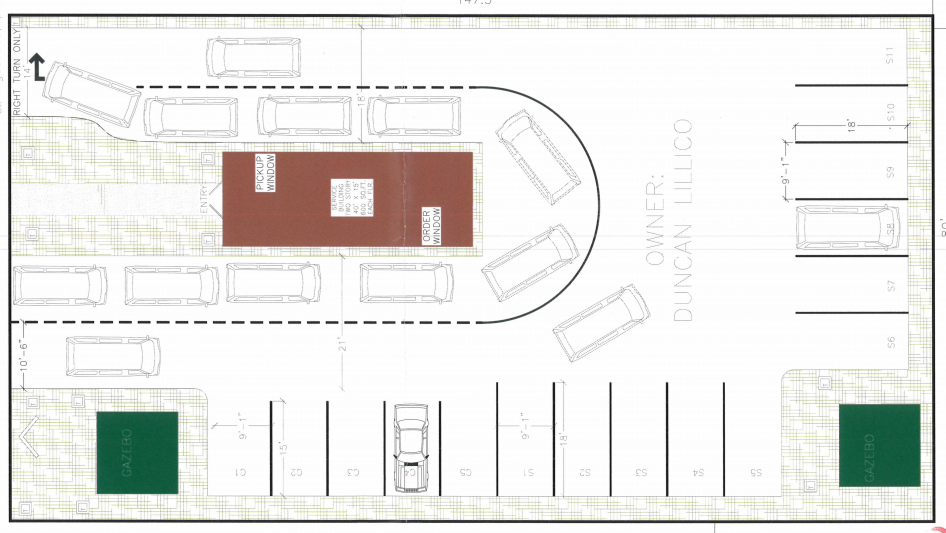 In the April 27th planning commission meeting in the city council chambers, commissioners had only three items on the agenda. This was an unusually small number of developments to consider, but the meeting lasted over two hours.
The first item on the agenda was a request from Rocky Mountain Power (RMP) for conditional use approval for the expansion of the Eagle Mountain Substation site plan located at approximately 2800 N. 4000 W.  City planners wanted RMP to have a pre-cast fence around the new addition. RMP spokesman requested that the city planners not impose this type of fencing requirement around the substation. Rationale presented to the commission was:
Lehi City came to RMP requesting additional power.
Most of the existing substations have chain link fencing.
Cost of the pre-cast fencing was 10X the cost of chain link.
Chain link was easier to supervise with more visibility.
After much discussion, Heather Seegmiller moved to recommend approval of the pre-cast fencing suggesting it was architecturally more pleasing, safer than chain link, and that she would like to see less chain link stating, "We want to go forward not backward." There were three yeas and 4 nos.
Abram Nielsen moved to approve RMP site plan with chain link fencing. The result was the 4 yeas and 3 nos. The request by RMP will move on to city council recommending chain link fencing.
The second agenda item was a public hearing and consideration of Ray and Kelly Jacklin's request for approval of a commercial equestrian facility located at 630 S. 1700 W. in a TH-5 zone. The commission unanimously approved the request.
The final agenda item of the night drew comment from residents living in the neighborhood of Main Street. Duncan Lillico's request for approval was a drive through soda concern called The Pop Shoppe, located at 30 East Main, in the vacant lot West of Hutch's Home Furnishings. The drive-thru business would be in a mixed use zone. Concern was expressed about the already busy traffic. Lillico responded to concerns, "We have addressed these traffic issues by extending the drive-thru area." But a citizen countered, "No conditions will ameliorate the problems this type of business would create."
The commissioners unanimously voted to deny recommendation of this plan to the city council.