Sunny Mahe inspires youth in speaking engagements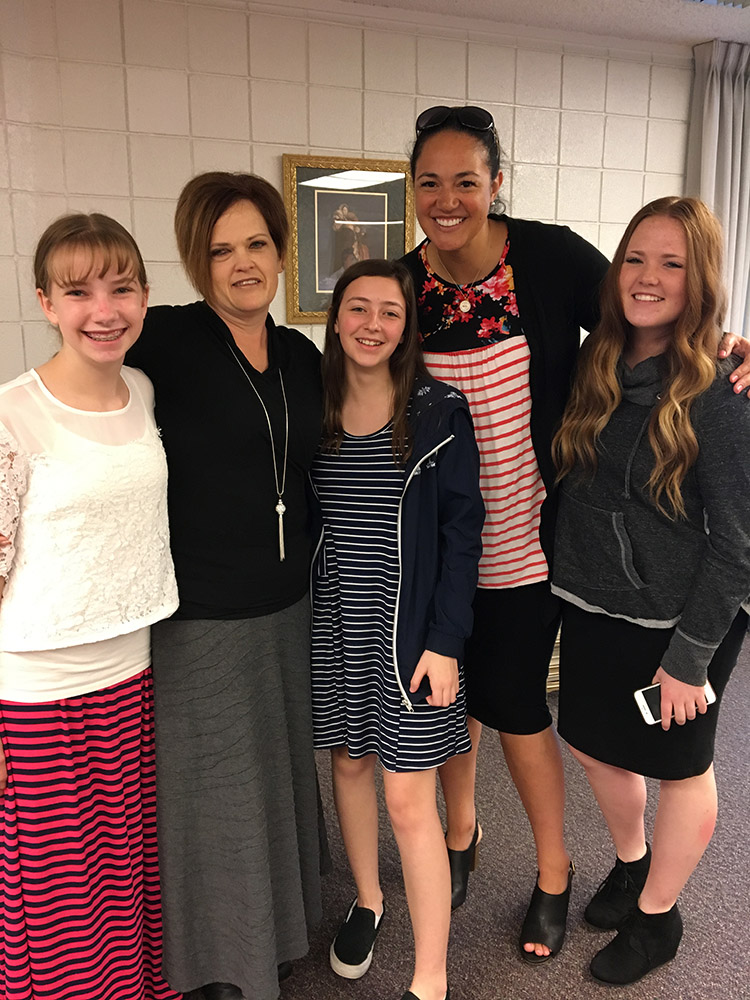 About five months ago, three-year-old Elsie Mahe passed away after several days in Primary Children's Hospital. She died from injuries related to blind cord strangulation. Lehi's Mahe family were flooded with love and support from people all over the country as they coped with the accident and hospitalization of their precious daughter.
Sunny has been asked to speak at firesides, youth meetings and other gatherings, sharing her faith promoting feelings and experiences surrounding Elsie's passing. Sunny is a beautiful, articulate woman who "married her first boyfriend," former NFL football player, Reno Mahe. In a recent youth meeting in Lehi on Sunday, April 30, Sunny shared her story with about 40 young women and young men.
"There have been many compensatory blessings," as a result Elsie's passing, according to Sunny.  Her faith has been strengthened and her belief in eternal families has been a source of great comfort.  When asked if she felt the support her family received from others was just "too much." Sunny replied, "No, it was all about loving us, and we felt that."
The Mahes are committed to sharing the message of eternal families and the importance of organ donation wherever and whenever they can. Prior to a recent trip to Mexico, Sunny bought several copies of the Book of Mormon to share with people on her trip. "Normally, I wouldn't have done that, because I didn't want to appear as a being pushy–but I gave away all four copies," said Sunny. The Mahes have started a foundation to promote the cause of organ donation. Elsie's organs helped save or improve the lives of multiple people all over the country.
According to Mahe, "The Lord will use all of us, in any way we are willing to share."  When asked what has given her comfort over the last few months, Mahe quoted a Bible verse, "My peace I give unto you: not as the world giveth, give I unto you. Let not your heart be troubled, neither let it be afraid." She also finds solace in public speaking, writing about her feelings on the Facebook page 'Mahe Update,' and in prayer.  Regarding prayer, she said, "I wasn't really listening, I was just 'thanking and asking'… now I'm really listening."