City returns to pre-2021 firework restrictions, asks residents to celebrate responsibly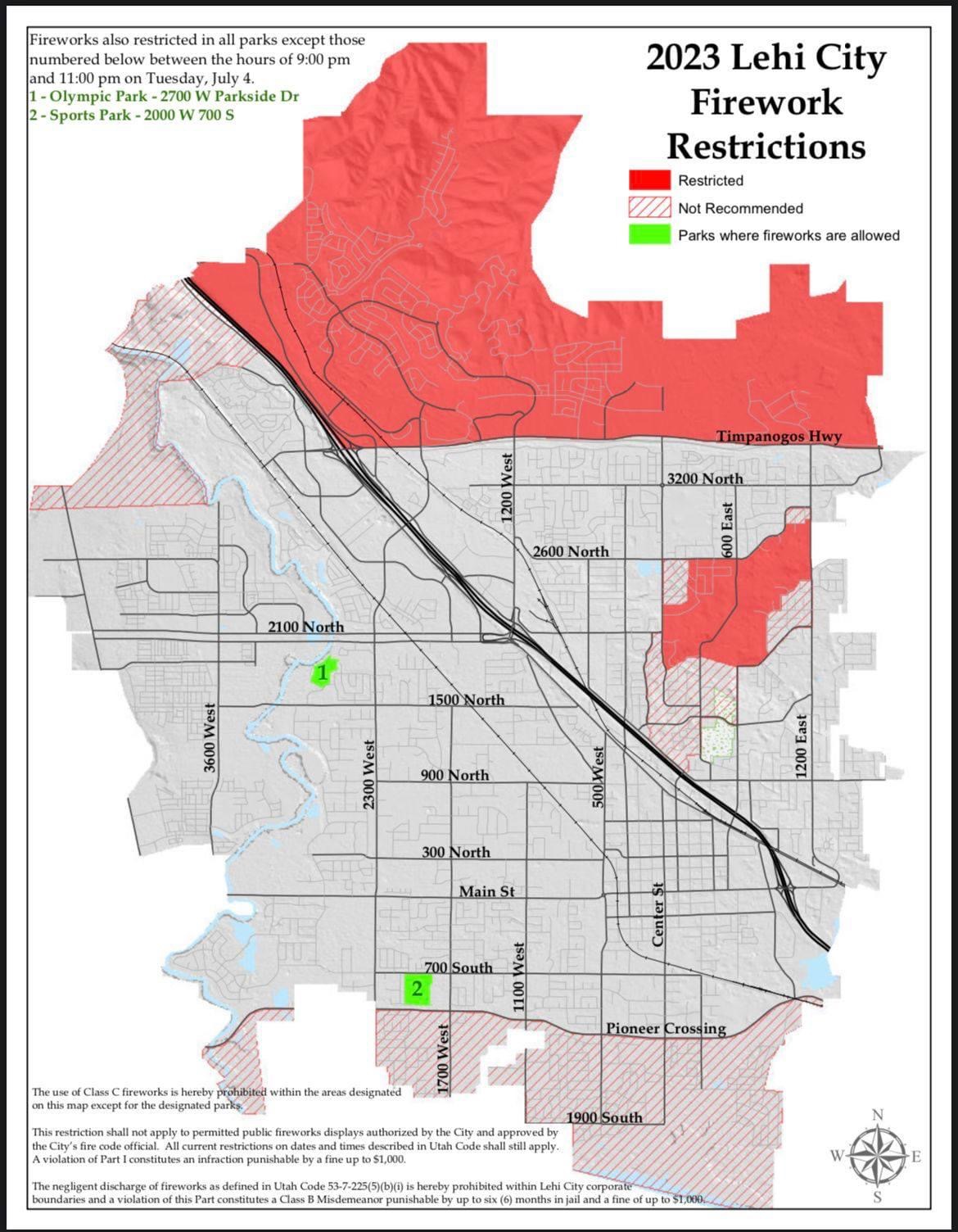 The 2023 firework season will return to pre-2021 levels after the City elected to remove all 2021 and 2022 restrictions for this year's festivities.
Facing severe fire danger amid a statewide drought in 2021, the City implemented the most restrictive firework zones in its history, including no fire department cannon salute. In 2022, the City returned the cannon salute and eased restrictions from the previous year.
This year, the restricted zone will only include North of SR92 (Traverse Mountain) and the East Dry Creek area. Both restricted areas have been classified as sensitive fire danger areas and have banned fireworks for many years.
Along with restricted areas, the Lehi Fire Department issued "not recommended areas" to discharge fireworks, including the area surrounding Camp Williams and all areas south of Pioneer Crossing.
"While these areas are not completely off-limits, they are not recommended for fireworks due to their proximity to sensitive locations or potential risk factors. It's crucial to exercise caution and be mindful of these recommendations to prevent accidents and protect our surroundings," the Lehi Fire Department posted on social media.
The City has also designated Olympic Park (2700 W. Parkside Dr.) and The Sports Park (2000 W. 700 S.) as areas where residents may light fireworks on July 4 only.
Penalties for violating firework restrictions include up to six months in jail, a $1,000 fine, and restitution for any financial losses to the City or property owners.