Little Mary spreads her sunshine in Lehi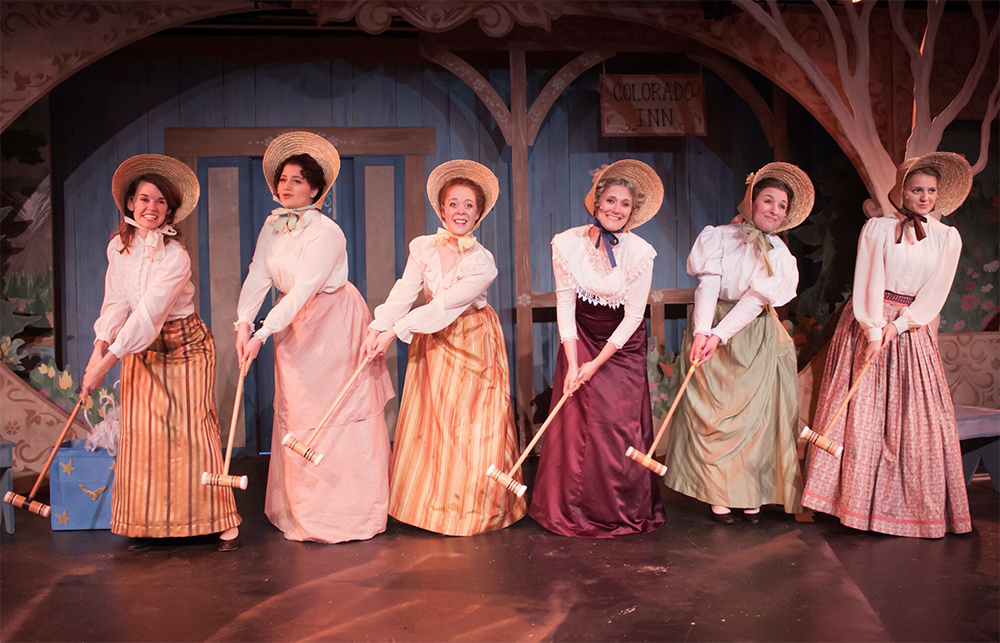 Veteran theater director Jerry Elison is back in Lehi to direct one of his favorite musicals, "Little Mary Sunshine" at the Lehi Arts Center, 685 North Center Street. The show runs from May 20 to 29 every night except Sundays beginning at 7:30 PM. Tickets are available from www.showtix4u.com and at the box office.
"Little Mary Sunshine" is the most famous work of Rick Besoyan, who wrote the book, music and song lyrics. Besoyan was also an actor and musician, touring with the Savoy Light Opera Company throughout the United States and Canada in the 1940s. "Little Mary Sunshine" is intended to be a parody of the early musicals, appropriately tongue-in-cheek and corny.
"I just love this show," said director Jerry Elison. "It is so clever, funny and witty with catchy music and enjoyable characters. It's really a love song directed at the early musicals by composers such as Gilbert and Sullivan, Irving Berlin, Rogers and Hammerstein, and Cole Porter. Rick Besoyan collected clichés from those early musicals and blended them into a charmingly exaggerated tale. Every song in the show parodies other works and although helpful, it is not necessary to know the earlier works to appreciate this show."
The story of "Little Mary Sunshine" is about Mary Sunshine, foster daughter of Chief Brown Bear of the Kadota tribe. Mary owns the Colorado Inn and the government is threatening to foreclose the mortgage on the inn because the land it's on is the subject of a dispute between Brown Bear and Uncle Sam. Toss in eager rangers, a passel of damsels from an Eastern finishing school, an opera singer, and a retired general and you've got a story high on love and hilarity.
"The cast is doing very well and we just laugh and laugh as we rehearse," Elison adds. Lehi Arts Center fixture Kurt Elison (Jerry Elison's son) is producing "Little Mary Sunshine" and his sisters, Lori Edwards and Kerry Murray are providing live music as dual pianists in the show. Teri Griffin has created clever sets. "I can hardly wait for audiences to see it. Teri has put the scenes on tracks with little wheels that come and go as necessary. It adapts well to the stage and I think she's brilliant," gushed Jerry Elison.