Planning commission hears concept for corner lot on Main Street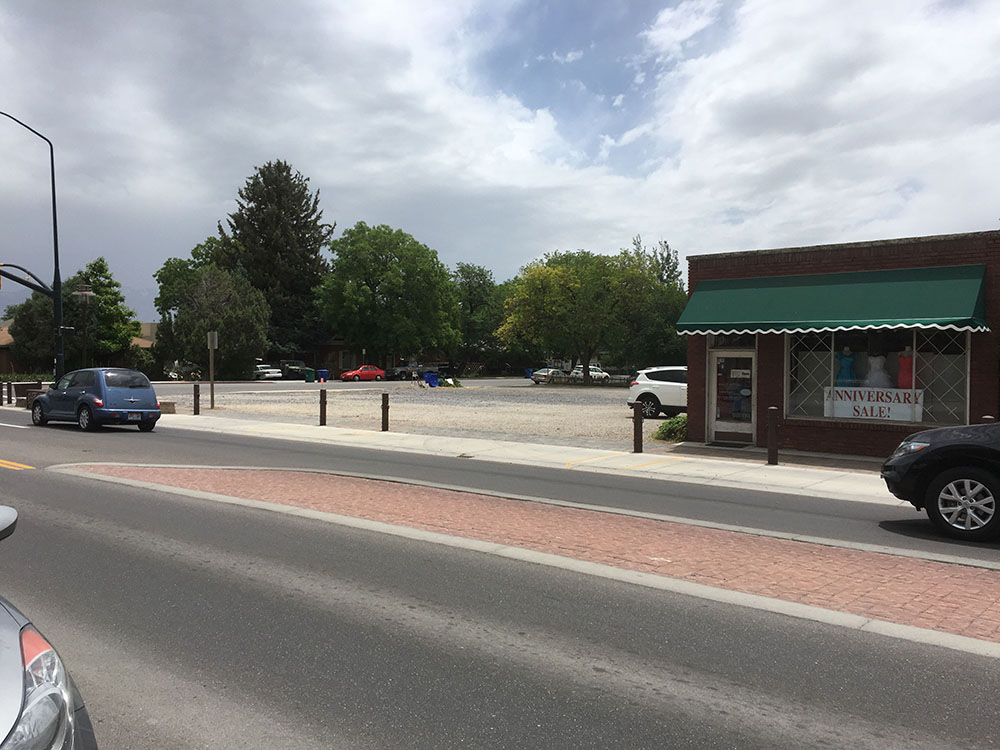 Lehi City Planning Commission met on June 8, 2017 in the Lehi City Council Chambers. A full quorum of seven members were present to hear eleven agenda items.
The first agenda item drew a large contingent of Traverse Mountain residents to give input on TMTH's Traverse Mountain West Canyon concept plan. The 38.8- acre development is located at approximately Gray Hawk Drive and Ravencrest Lane in an existing Planned Community zone. (See accompanying article)
Of special interest to the planning commission was consideration of Mark Wilson's request for the 11 West Main Street concept. This is currently a vacant corner in a mixed-use zone, just east of Bridal Center, a historic Lehi business. Property owner Keith Jenkins would like to build a 3-story office building with retail space on the ground level. Jenkins felt his project would create more businesses on Main Street. Commission Hutchings responded, "I like getting something going downtown." Commissioner Seegmiller agreed, "I think it will look cool." The concept plan was sent to City Council with a positive recommendation.
Items 3.2 to 3.9 were routine projects that all received unanimous positive recommendations from the planning commission. The projects were: Fieldstone Utah Investor's request for a revised layout of Northridge preliminary subdivision, an 80- lot residential development located off Fox Canyon Road in a Planned Community zone.
A public hearing and recommendation of Boyer Company's request for the Estates at Lehi Ranch preliminary subdivision, a 10-lot residential development at Pioneer Crossing and Center Street in an R-1-22 zone.
A zone change was requested on 9.76 acres of property located at 1250 W. 700 S. The zone is currently TH-5 (temporary holding) to R-1-22.
A public hearing on R5 Development's request for the Eddington Estates concept, a 16-lot residential development located at 1250 W. 700 S. Items 3.4 and 3.5 concerned the same project.
A 20-lot residential development located at 600 E. 3200 N. (Bronson's Corner) was sent to City Council with a positive recommendation, along with Nate Boyer' request for the Lehi Spectrum concept, a 21.75- acre commercial development located at 1501 W. Slipstream Ave. in an existing Commercial zone. A question was asked about the 1200 W. road. The staff explained, "This will become a five-lane road."
Thomas Bullock requested an R-1-12 zoning on the Bullock Annexation located on approximately two acres of property located at 550 W. 2100 N.
A public hearing was held on Mahlan Rowley's Estates, a 2-lot subdivision with an existing home located at 510 W. 2100 N. in R-1-8 and R-1 Flex zones.
It was suggested to set the building back to allow for wider sidewalks. There was some discussion about parking. The staff said they think adequate parking could be created.
All projects were sent to the City Council with positive recommendations.