Lehi's first "Animals Got Talent" contest a hit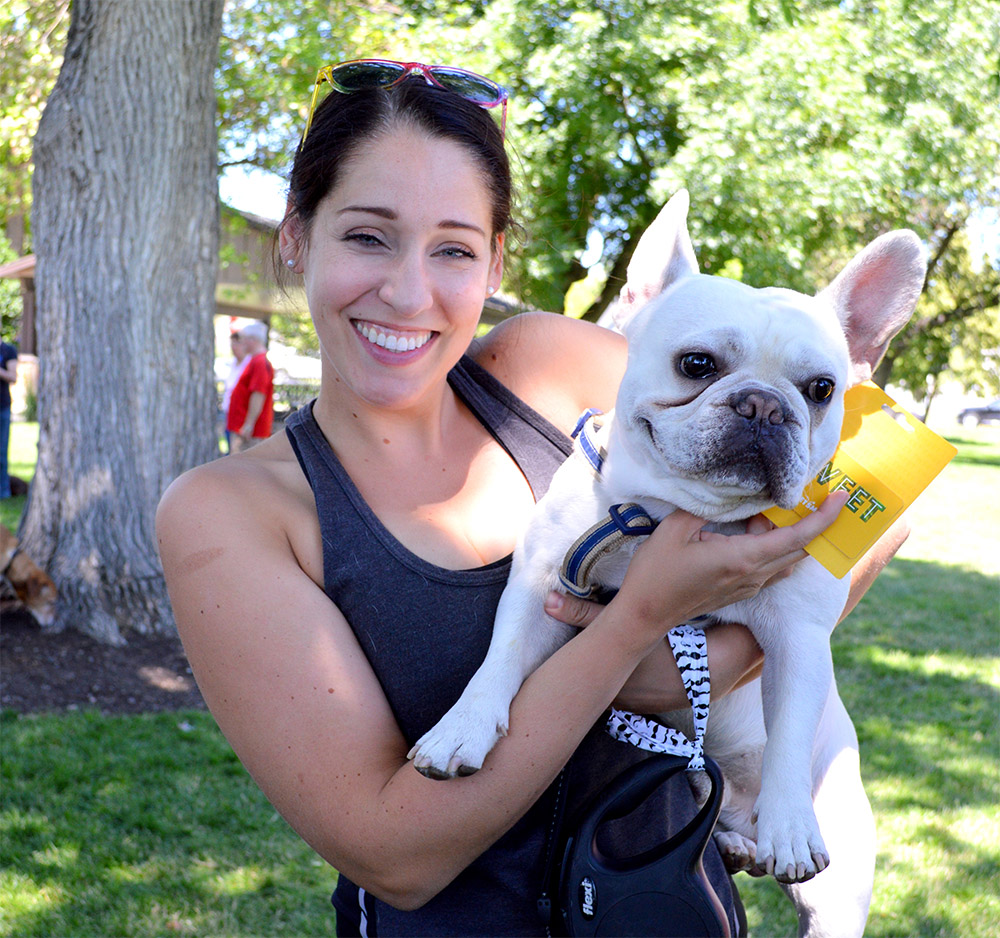 Lehi animal-lovers came out to support the newest addition to Round-Up Week events, "Animals Got Talent," at Wines Park last Thursday, June 22.
The talent show started with Surfie, a beautiful, blue-eyed Border Collie, who chased bubbles and caught Frisbees in mid-air. Surfie was more than willing to show off in front of the large crowd, taking home first prize of a $75 gift card to PetCo.
Surfie was followed by a couple of adorable Shih Tzus who had stage fright, but the audience clapped and cheered for them anyway. Two year-old Beagle, Yankee, rolled over and even whispered into the microphone after a little coaxing from his owner. Yankee also gets his own ice from the ice-maker at home. He ended up taking third place, $25 at PetCo.
This slideshow requires JavaScript.
Several of the dogs in the talent show were accompanied by very young owners, making the children in the audience dream of bringing their current or future dogs to the talent show next year. The last contestant was a white French Bulldog named Chauncey. His owner put a new twist on playing dead by teaching Chauncey to play dead when he hears the "avada kedavra" curse from Harry Potter. Chauncy stood on his hind legs when he was told to "stick 'em up!" He took home a $50 gift card to PetCo and a second place finish.
While the judges tabulated the scores, police officers from the Lehi Police Department's K-9 unit did a demonstration with their service dogs. Onyx and Mokey, two Dutch Shepherd service dogs, and Cooley, a Belgian Malinois, showed their incredible skill and control when they faced off with Officer Johnson in a special padded suit. Police service dogs are mainly used to smell for drugs. A dog's nose is six million times stronger than a human nose and can detect the individual ingredients in any food instead of the smell of the blended product.
The K-9 unit dogs are members of their officers' families. They work the same hours as the officer does, but the dogs don't consider it work. They will stay in service for seven to nine years in the field and they are trained like elite athletes.
Lehi City Events Coordinator, Melanie Hansen, was very pleased with the turnout for the first ever Animals Got Talent. "We needed to represent this demographic in our Round-Up Week events. We've noticed many people have asked about putting a dog park in Lehi and we know there are a lot of animal-lovers in town," she said.