Lehi City places fireworks restrictions in select areas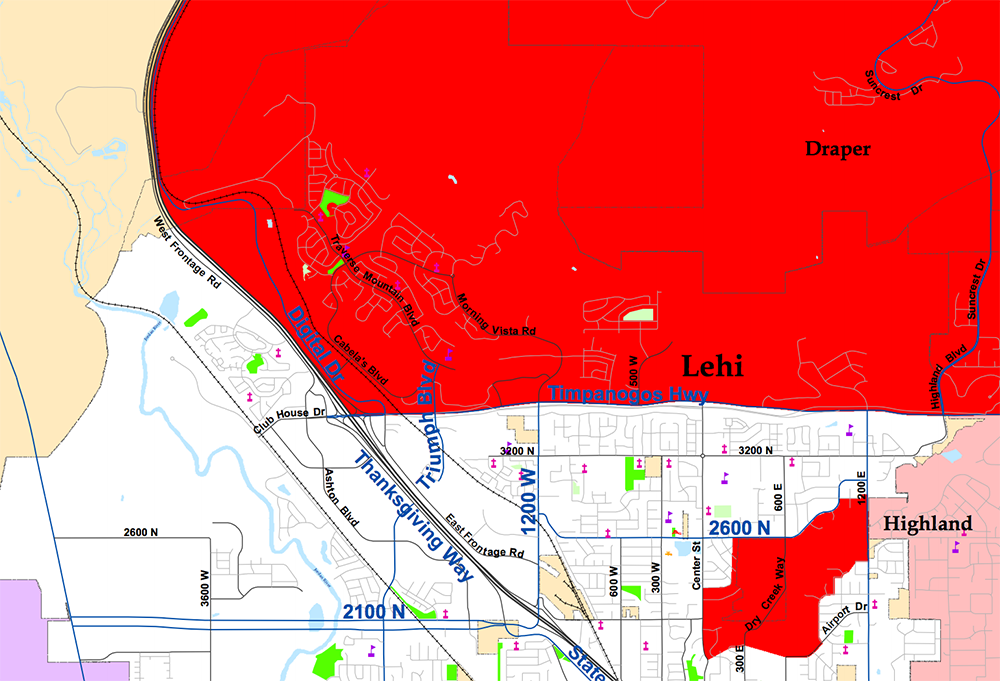 In order to reduce risk of wildfires and damage to personal property, Lehi Fire Department is implementing fireworks restrictions in select areas. Fireworks have been banned in Traverse Mountain, in all areas North of Timpanogos Highway and along the Dry Creek Corridor from 1200 East to Center Street.
Because hot and dry conditions make the use of fireworks in this part of Lehi particularly dangerous, discharging fireworks in these areas will result in a citation or fine. Also, any person that causes a fire due to negligence will be fiscally responsible for all damages. Fire Chief Jeremy Craft is asking for residents' help to keep the community safe this year by educating themselves and others about the dangers of using fireworks. He is asking residents to pay close attention to safety recommendations and safety tips from firework manufactures and retailers. Reading instructions is necessary to help reduce the chance of a destructive fire or debilitating injury.
Residents should also avoid the use of illegal fireworks, including: bottle rockets, roman candles, firecrackers, cherry bombs, M-80's, ground salutes, or sky lanterns. Aerial fireworks sold in Utah retail stores are legal, but should be used with extreme caution. These fireworks can travel as high as 150 feet into the air and should not be discharged in windy conditions.
Fireworks may only be discharged between July 1- 7, and July 21 – 27, between the hours of 11 a.m. and 11 p.m. Hours are extended to midnight on July 4, and July 24.
Learn more about fireworks safety at www.lehi-ut.gov/fireworks.