Lehi property values rising quickly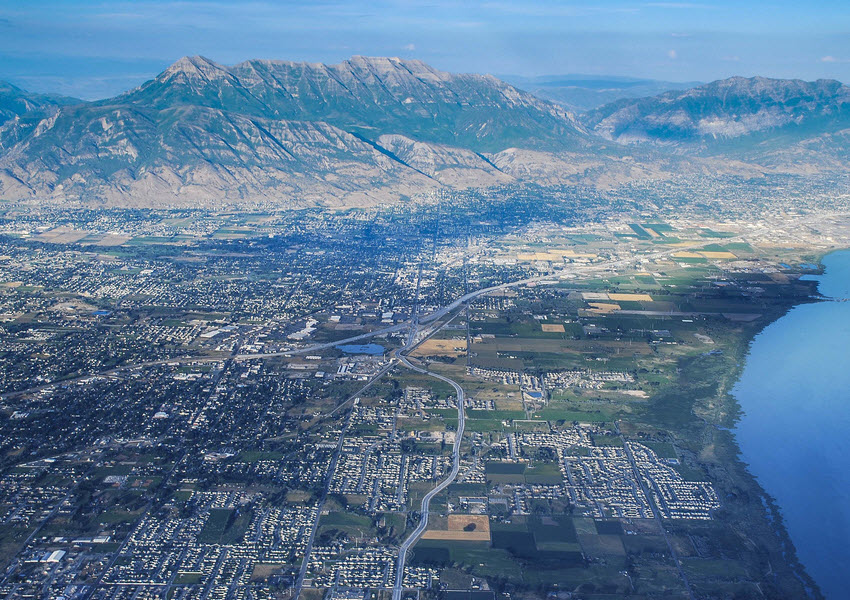 Property values in Lehi are on the rise, thanks to a large influx of new residents moving to the area, combined with a shortage of labor and developed land to build on. With a prime location at the halfway point between Salt Lake County and the attractions of Utah County, and a tech industry boom drawing well-paid labor, Lehi is one of the hottest markets in the country.
To give a picture of how dynamic the Lehi market is, Dean Crandall, Principal Broker at Keller Williams Westfield, explained things in terms of the "absorption rate." This is the rate at which available homes are sold in a given real estate market during a specific time period. It's calculated by dividing the average number of sales per month by the total number of available homes.
Crandall said that in a neutral market, favoring neither buyers nor sellers, the absorption rate is six months. Lehi's "absorption rate" in May came in at under one month. In May 2016, that rate was reported at 2.17 months. The median sales price for homes in Lehi in May was $299,900.
"The cost of living in Utah is still lower than the national average," he pointed out, so prices are especially attractive to those moving from other states. While Utah had about 22,000 new households created in 2016, there were only 16,000 newly available homes or apartments.
Sheri Linn Ramsey, a realtor with Keller Williams Westfield, said homes in the $275k to $500k range are moving quickly, while homes in lower brackets are harder for home buyers to find and those in the higher brackets are harder to sell. Buyers in the over-$500 million category are opting to build, while buyers in the under-$275k range – usually first-time buyers – face a challenge in the form of investors, who are snatching up properties. "It's difficult for first time home buyers to compete against cash down," said Ramsey.
Ramsey described the residential real estate market in Lehi as a "feeding frenzy." When she starts working with a first-time home buyer, she sits them down and gets them primed for what's ahead. "I tell them that we're going to battle," she said.
Many who prefer an existing home give up and go to new construction. Others are opting to move further west to Eagle Mountain or Saratoga Springs, where prices are still more affordable, or for southwest Lehi over northeast Lehi. Some turn to renting, although that is also a competitive market as well. A 3 bed, 2 bath townhome in northeast Lehi with an unfinished basement is currently renting for $1550/month.
At a Broker town hall put on by the Utah Association of Realtors in April, James Wood, Ivory-Boyer Senior Fellow at the Kem Gardner Policy Institute, University of Utah, reported that supply is lower than demand in all three housing markets: existing homes, new homes, and apartments.
In addition, Utah's immigrant population has experienced a shift. Latin American immigration has dropped significantly, while Asia immigration has risen significantly. While "twenty percent of foreign born population from Mexico and Central America work in construction…less than two percent of foreign born from Asia work in construction."
Steve Caldwell, Executive Officer of Utah Valley Homebuilders Association, said that in the wake of the recession, many of the people who worked in construction had to seek other employment opportunities, and they simply haven't come back.
While increase in land prices has caused builders to construct more high density homes during the past few years, Caldwell said single family homes builds are starting to catch up again, and demand for townhomes has decreased in the last year.
So how can you know what your property is worth right now? Ramsey advised that it's not a good idea to use Zillow, a popular real estate website. The figure listed there is an estimate reached using an algorithm based on zip code. Only a real estate agent can do the legwork required to produce an accurate assessment of value, which is crucial in ensuring you get what your property is worth should you choose to sell.
"There should be some urgency for both [buyers and sellers] with interest rates going up," said Ramsey. "Prices aren't going to go down, and once rates start to go up, buyers are going to back off."