Trail running community rallies support for Zac Zimmerman's family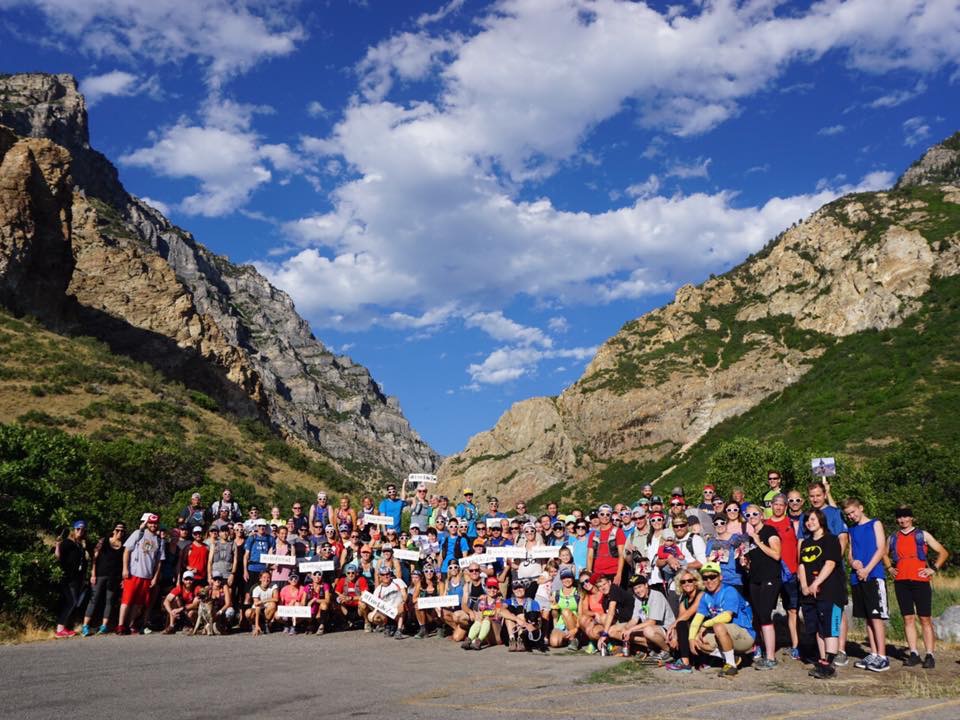 After Lehi resident Zac Zimmerman lost his life in a fall from Bighorn Peak on June 17, news spread swiftly throughout the ultra trail running community. The close-knit group wasted no time in coming together to organize fundraising efforts for Zimmerman's widow, Traci, and their three children.
Friends who own Trail and Ultra Running (TAUR), an apparel company, have designed a line inspired by Zimmerman with all proceeds going to his family. TAUR Associate Kristyan Williams has led the design of the "ZZ line," reporting that pre-order response from the ultra trail running community has been "excellent," even surprisingly good, including orders from outside Utah.
"Zac was a great photographer," said Williams, "and he had some really awesome pictures of him out in the wild. We've taken a couple of our favorites and made some designs." One of them is based off a photo of Zimmerman at the base of South Superior Ridge, and another takes that same photo and incorporates it into a variation on TAUR's "Wasatch Mountain Wranglers" logo. T-shirts, hats, and patches are available from TAUR's website.
In addition, over $36,000 has been raised through a GoFundMe account as of Monday, July 3, with organizer Valerie Hanson Broadbent hoping to reach a goal of $50,000. Funds raised will go directly to Zimmerman's family.
Friends from the ultra trail running community also organized an event to show community support for Traci and the kids. Last Wednesday, June 28, Matt and Wendy Clark helped organize a memorial run to Squaw Peak, one of Zimmerman's favorite runs. Turnout was estimated at over 100 people. Matt was running with Zimmerman when the fall occurred. He and Wendy are looking into organizing a 5K to raise more funds.
"Zac was really unique," said Wendy. "He was a hunter, he ran marathons and road races, he did ultra-adventures with our little group, he was in real estate. He was so involved in the community, people are giving back like crazy to Traci."
Wendy took note of critical comments posted to news stories about the event, and emphasized that Zimmerman was a very experienced and responsible trail runner. "He wasn't up there in flip-flops goofing off, he wasn't reckless or careless," she said. Ultra trail runners know that there are dangers involved in their sport, and things like fatal falls can happen, but they choose to embrace those risks as part of a wider, more meaningful life.
"Zac was one of those guys who lived life to the fullest," said Wendy. As the community comes together to support his wife and children, it's apparent that such a full life touched many people.
ZZ line apparel can be purchased at https://store.trailandultrarunning.com/collections/livelikezac?page=1. Donations through the GoFundMe account can be made at https://www.gofundme.com/zac-zimmerman-family-fund.