Arts in the Park continues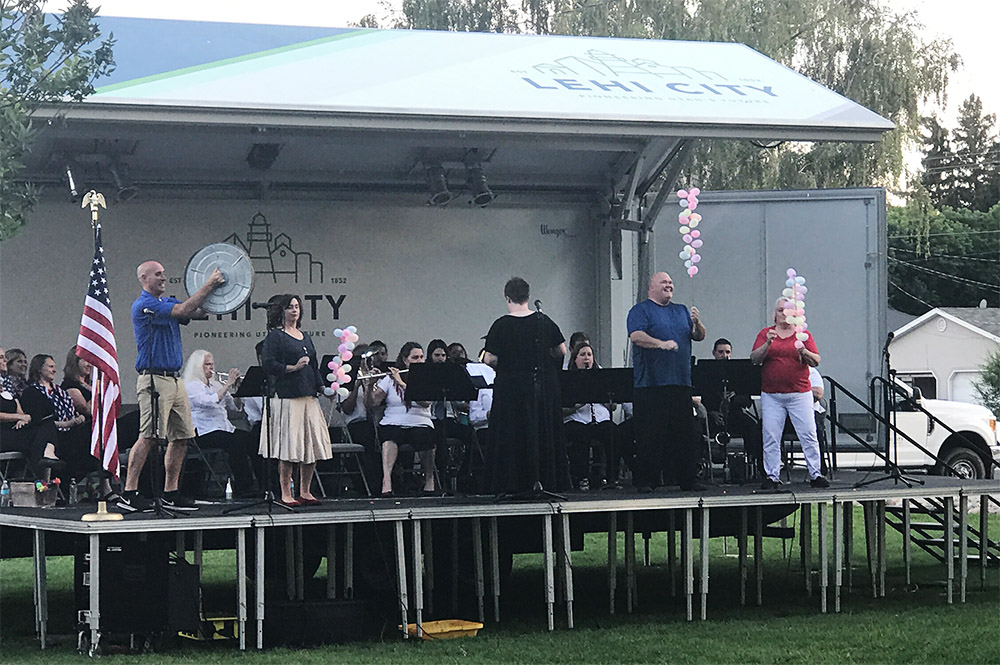 Sunday evening's Concert in the Park featured the Lehi Area Symphonic Band and Lehi Chorale. There was a strong emphasis on patriotic music and one of the highlights of the evening was when the band played a Salute to the Armed Forces and had those who had served in each military branch stand as their theme was played.
The Chorale, a small group of women, is led by Heather Cooper. They performed three numbers on their own including "How Far I'll Go" from Disney's Moana, Cyndi Lauper's "True Colors", and the popular "So Long, Farewell" from The Sound of Music.
Susie Coleman of Pleasant Grove is the director of the band. In addition to several numbers honoring  our military personnel, firefighters, and police officers, the band played tradition favorites like Sousa's "Washington Post" march and themes from "Pirates of the Caribbean."
The audience was treated to a performance by the Lehi Percussion Ensemble, a novelty act including ity Council Members Chris Condie, Paul Hancock, and Paige Albrecht as well as Arts in the Park director Jean Hatch. They performed a "popping" rendition of Tchaikovsky's "1812 Overture."
Next week's concert will feature Jagertown. The concert begins at 7:00 p.m. at Wines Park.