Pioneer Party saves the day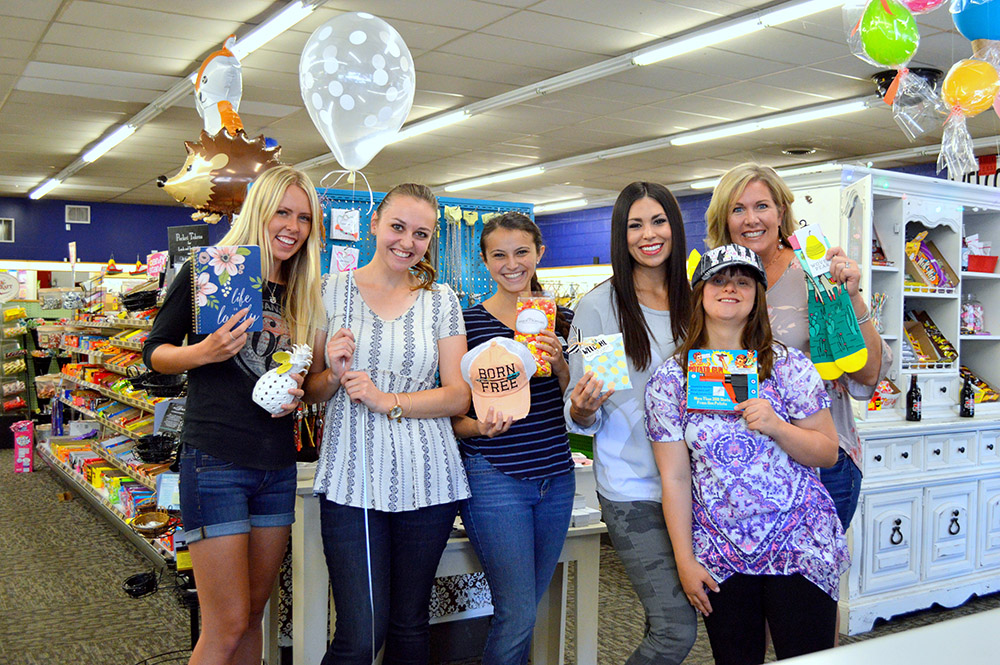 Just over 20 years ago, Pioneer Party was the Lehi Drug Company, a neighborhood pharmacy with penny candy, an ice cream bar, a soda shop, and employees who treated their customers like family. The drugstore was owned by Abel Ekins and he handed it down to his son, Dale Ekins, former fire chief in Lehi. Dale Ekins sold the pharmacy in 1995, but he kept the candy, copies and hometown feel.
After Ekins sold the pharmacy, the family took an informal poll in town to come up with a new name for the store. They changed the name to Pioneer Party, but "party" doesn't adequately explain everything they do. Manager Emily Hover (one of Dale and Karen Ekins's daughters) said, "I heard one customer from out-of-town call us the 'Mormon Party Store.' That made me laugh, but he was kind of right!"
Pioneer Party gets packages ready for the LDS Missionary Training Center and offers same day delivery to the MTC, as well as thoughtful gift bags with the monthly "visiting teaching message" for the LDS Church. Emily noticed early on that the monthly, generic, bags of candy for visiting teachers were getting snapped up quickly. Some women were requesting a custom treat bag that matched the monthly message, which is released during the last week of the previous month. Karen Ekins suggested that Hover could make 50 to just have in the store ready to sell. Now Hover and her staff come up with a new custom treat bag with the monthly visiting teaching message every month, then they hand-make 1,200 of them for customers all over the country. It's a service that is extremely unique, even in a predominantly LDS community.
Pioneer Party also has greeting cards, bulk toy favors, corporate gifting, and the best balloon creations. They also recently added a "printables" section to the store where customers can come and buy a sheet of pre-designed tags and then assemble their own gifts for a variety of occasions. Pioneer Party makes their customers look good!
High school graduation is a very busy time for the employees at Pioneer Party. They make a lot of banners congratulating graduates. This year they had two banners with the same first name, but one of them included a last name. The person who ordered the banner with just the first name ended up taking home the banner with the last name. She didn't discover the mistake until 10:00 p.m. when she went to secretly hang the banner for her child. A friend of Emily Hover's saw the poor mom's dilemma on social media and called Hover. Hover immediately went to the store and made a new banner, then contacted the customer and arranged to meet her with the new banner at 11:00 p.m. the same night. "I can see the panic and exhaustion in the eyes of these moms who come in and we just want to help," said Hover. She and the other employees at Pioneer Party truly treat their customers like family.
Now that Dale Ekins is retired, he spends more time coming in and out of his store making sure everything is stocked. He is behind the scenes making the orders happen. There is a twinkle in his eyes when he sees children agonizing over what penny candy to buy. Some things never change.