Lehi City candidate debate tonight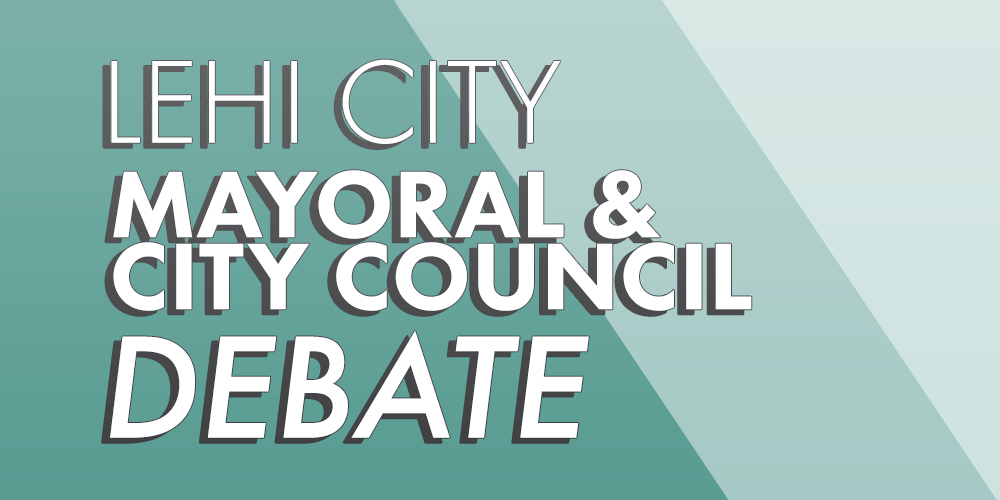 The Lehi Area Chamber of Commerce and the Lehi Free Press are hosting a Lehi City candidate debate at Lehi High School tonight (Thursday, July 27) at 6:30 p.m.  Lehi citizens are encouraged to attend. All mayoral and city council candidates have indicated they will be in attendance.
The candidates will be asked questions which have been gathered from Lehi citizens prior to the event. Each candidate will also offer a statement as to their reasons for running. Government reporters Autumn Foster Cook and Donna Barnes will moderate the debate.
Lehi's three legislators Jake Anderegg, Cory Maloy and Kay Christofferson will co-host and emcee the evening. Kadee Jo Jones, Miss Lehi, will act as timekeeper. City council candidates will be featured first in the debate, and mayoral candidates will follow. The event is expected to last two hours. Lehi voters should have received their primary elections ballots in the mail this week. Four city council candidates and two mayoral candidates will move on to the general election.