Honorary Miss Lehis share joy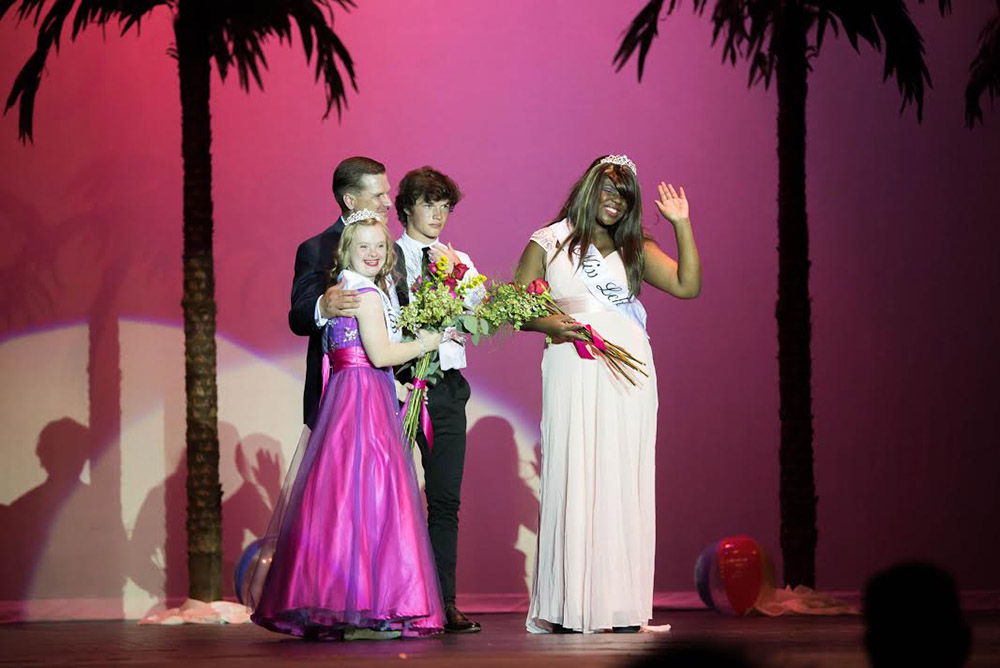 Lehi City is the only city in Utah with an Honorary Miss program. For about 20 years, the directors of the Miss Lehi Pageant have also crowned an Honorary Miss Lehi, a young woman with special needs selected by the special education teachers at Lehi High School and now Skyridge High School as well.
"Both girls were so excited to be crowned and the audience is always very receptive and supportive of our Honorary Miss Lehi," said pageant director, Kate Daly. This year Hannah Payne from Lehi High School and Liz Anderson from Skyridge High School were both crowned Honorary Miss Lehi. The two have participated in every event that Miss Lehi and her attendants have. They've been in parades, at the rodeo, a tea party, and all the events associated with Round-Up Week. The families of the young women who serve as Honorary Miss Lehi have to be very supportive and the teachers involved in the selection process make sure the family is up for it.
Liz Anderson was born in California, but has lived in Utah most of her life. She's known for her sense of humor; she keeps everyone around her laughing. Liz loves fashion and shopping. Her teachers at Skyridge loved having her in their class. One of Liz's favorite things is spending time with her family.
Everyone who knows Hannah Payne describes her as a "girly girl" – the word she likes to use is "bling-y." One of Hannah's favorite things about being Honorary Miss Lehi so far is walking on the stage wearing a crown and a sash. After the pageant in June, fans from the audience asked to get pictures with the Honorary Miss Lehis. "Many parents have said they wish there was a program like this in their communities," noted Hannah's mother, Leslie Payne. "Special needs kids get to see that they can be on stage and perform if that's what they want to do."
Hannah Payne's exuberance is on full display when she's doing what she loves. She is very involved with the LDS Church's Special Needs Activity Program (SNAP) and Just For Kids here in Lehi. One of Hannah's teachers at Lehi High, Michelle Holbrook said, "Hannah loves her friends, dancing, and everything glitz-y. She loves to text her friends and tell as many people as she can what's going on, trying to get them involved."
"We are excited to start this new tradition of two honorary queens, with this already wonderful Lehi tradition," said Kate Daly.