Lehi Arts Kids Theater workshops perform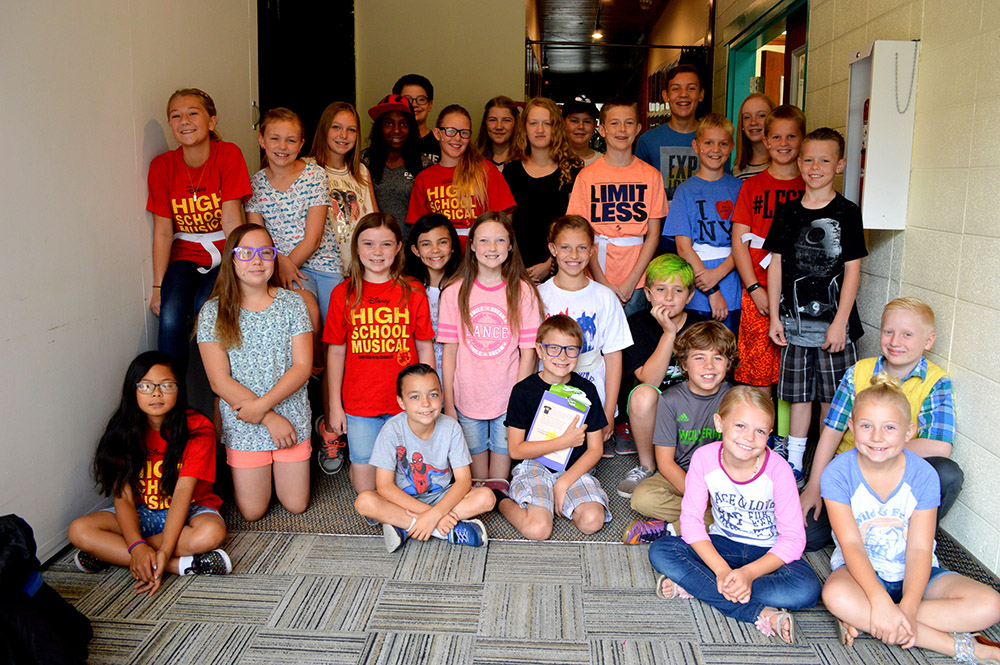 For the last ten weeks the Lehi Arts Center has been filled with kids rehearsing for sold-out shows this weekend and last weekend. The five to eight-year-old group of children performed The Lion King Experience and the nine to 15-year-old kids performed in High School Musical on Thursday, Friday and Saturday, July 27 through the 29.
The theater workshops for kids at the Lehi Arts Center are becoming more and more popular. For the summer shows, kids had to audition by learning a little bit of a song, some choreography, and a few lines of dialogue. Not all of the children made it into the workshop, with approximately 28 kids in each show.
"We get a little bit of everything – kids who are in a production for the first time and others who have done many shows," said Lehi Arts Council Chair, Jean Hatch. The children get to be a part of a real production– memorizing lines, learning music, keeping to the schedule of getting props on and off the stage. A few of the actors got to learn a little about light and sound design this time as well. The younger kids in The Lion King Experience even had to learn a few words in Afrikaans.
The Lion King Experience was the first show Tyson Knapp (8) has done. He was cast as "Scar" and ended up loving every minute of the theater experience so much that he wished he could practice every day. "The directors [Erin Jeppson, Heather Shelley, and Emma Elison] had so much patience!" observed Tyson's Mom, April Knapp. "Rehearsals could be pretty chaotic, but they always kept their cool and the kids knew exactly where they were supposed to be and when they were supposed to be there. I was really impressed."
One of the great bonuses of the kids' theater workshops is the friendships that are created. They were enemies on stage, but Jace Kerns (Simba) and Tyson Knapp (Scar) became great friends over the ten-week workshop. The young actors in High School Musical have also grown close over the past several weeks. Some were already friends and wanted to do another show together. The kids are clearly having fun and gaining confidence by performing in front of an audience
Registration for the Lehi Arts Center Fall Workshops is now available. Rehearsals begin on September 17 for Music Man Kids, for ages five to eight and Little Mermaid Jr. for ages nine to 15.