Hero Highlight: True blue officer, Jeffery Wilson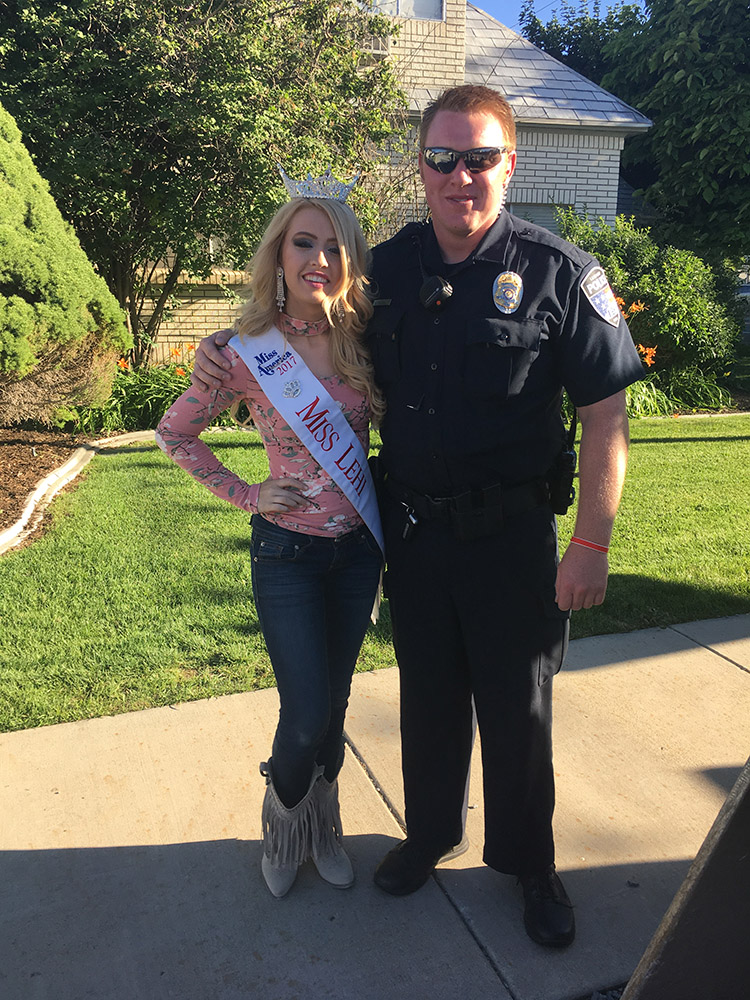 According to The Whole Truth organization, "A cop has a calling, and it's not about making money. Being a cop is about making communities safe, caring for children, and doing what it takes to stop someone from hurting another person." Lehi's police officer, Jeffery Wilson, exemplifies this idea and has honorably earned the title of, "Miss Lehi's Hero Highlight of the Week."
Jeffery started out his police career working for the Provo Police Department. He has been with the Lehi Police Department for only a few months, but he has already become a respected and well-known officer. To me, a police officer has been, and always will be a hero, and officer Wilson is no exception.
"Jeff grew up in Lehi, so this town is special to him. He loves being a police officer, and it's very rewarding to him knowing that he is serving the community," commented Wilson's youngest brother, Ryan Wilson.
Officer Wilson often goes beyond the call of duty. A local resident recalls Wilson getting out of his own car to assist young men who were practically strangers push a truck in the church parking lot. "He didn't need to help, but he did because that's the kind of person he is," the resident went on to say.
While working at the Provo Police Department, Wilson frequently felt for those who needed warm clothing or blankets. He spent his time collecting blankets and coats from his neighbors and kept them in the back of his patrol car and handed them out whenever someone needed them.
A simple rhyme sums up Officer Wilson's service as a policeman, "Tried and True, honoring the Blue, protecting me and you, a hero through and through." Thank you, Officer Jeffery Wilson for protecting our citizens, and serving our city.