City Council members hear from Parks Dept. and Asst. City Administrator Ranc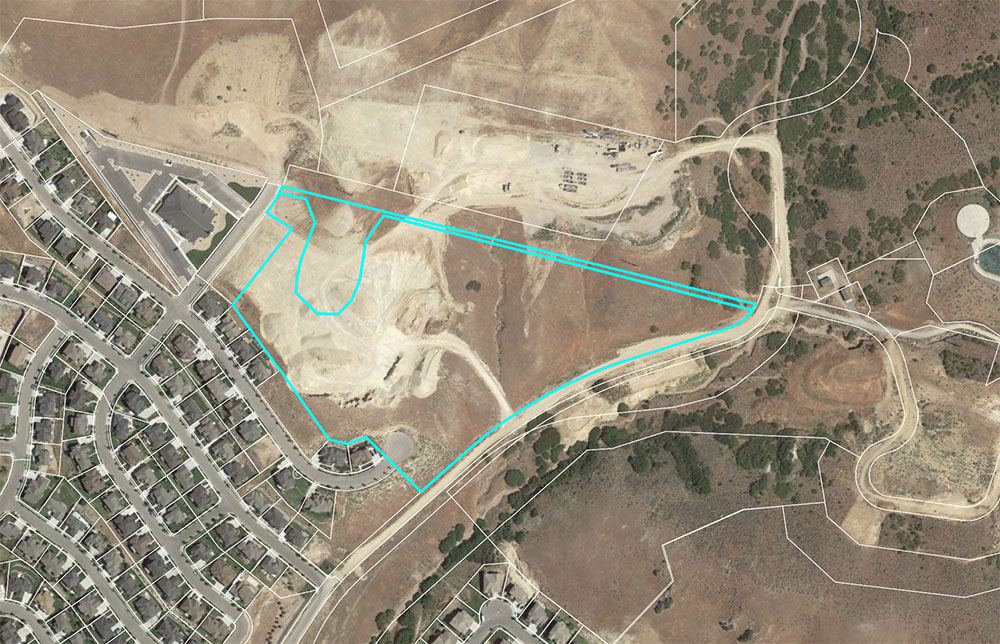 In Lehi City Pre-Council meeting held August 29, 2017, several presentations were given. Steve Marchbanks, head of the Parks Department talked about renaming some parks in the Jordan Willows subdivision. He also updated the city council on the reconstruction of the Legacy Center slide. He said they had found more rust damage than expected and were replacing the supporting beams with fiberglass supports. This project will require additional funding.
Assistant City Administrator Robert Ranc, presented to the four council members, Southwick, Revill, Condie, Albrecht and Mayor Wilson, an update on pending legislation being prepared for the upcoming legislative session in January. Council member Hancock was absent.
Ranc said, "This will be a rough session of legislature. The state legislature is being pushed about local lands control because of traffic problems. The state wants to be involved in planning. Lehi will be effected by this." He quoted state senator Wayne Neiderhouser, "Cities aren't handling land use properly."
City councilman Chris Condie asked if this is developer driven and Ranc answered, "yes."
City attorney, Ryan Wood, came to the microphone and said, "Zone changes are discretionary. Developers are doing an end run around the legislature. Use discretion carefully."
Ranc, continued with additional information. "One issue that is being discussed is a strong recommendation from the state to meter water. This might be state mandated. There is also talk of legislative tax reform. We need to fight for good tax policy that is broad based."
An agenda review was discussed by Mayor Wilson and the City Council.
During regular City Council meeting, Dan Harrison, city recreation director, introduced LeAnn Powell, and Kathy Olsen, aquatic representatives from 1,160 recreation organizations. They presented awards to the Lehi City lifeguards who recently won competitions in fourteen events.  They also spoke highly of Harrison, "Dan Harrison was president of our organization at one time. He can to bring together an effective team. Parks and Recreation does not get the recognition they deserve."
Recognition was also given Madison Blauer, a lifeguard, who rescued a swimmer, Stephanie Thomas, who had a seizure while in the swimming pool. Thomas was there to recognize Blower, "She saved my life and I am so grateful for her."
There was no public input and the consent agenda was approved.
The following agenda items were approved. All but one was approved unanimously.
5. Sunset Fields annexation, approximately 5.12-acres of property located at approximately 700 South Center Street with a proposed R-1-Flex zoning.
6. Consideration of Concept approval of the Sunset Fields subdivision, a 15-lot residential development located at 700 South Center Street
7. Consideration of approval of a revise layout of Northridge preliminary subdivision, an 80-lot residential development off Fox Canyon Road in a Planned Community zone. (The Planning Commission had recommended denial of the original layout. With the suggested modifications, the City Council approved the plan.)
8. Consideration of Ordinance #33-2017 zone change on 30.35 acres of property located at Approximately 2600 N. 300 E. changing the zoning from TH-5 to RA-1.
9. Consideration of Ordinance #29-2017, a zone change on approximately .33 acres of property located at 492 Wet 525 South changing the zoning from A-1 to RA-1
10. Consideration of Concept Plan approval of the Vista Acres subdivision, a 4-lot residential development located at 1221 North 100 East in an R-1-8 zone.
11. Consideration of Ordinance # 34-2017 amending the Lehi City Development Code, Chapter 20, Home Occupations.
12. Consideration of Preliminary and Final Subdivision approval of Five Inc., a 2-lot commercial development located at approximately 1100 West Pioneer Crossing in a commercial zone.
13. Consideration of Preliminary and Final subdivision approval of the Eagle Mountain Substation, a 1-lot development located at approximately 4100 West 3000 North in an existing R-1-8 Zone. This is a new power substation. Petitioner is Rocky Mountain Power.
14. Consideration of Final subdivision approval of Lehi Botanical Plat B, a 4-lot commercial development and amendment to Lehi Botanical Lot 2 located at 1601 West Slipstream Ave in a commercial zone.
15. Consideration of Ordinance #30-2017, amending the Lehi City Development Code regarding ground mounted solar energy systems.
16. Consideration of Ordinance #31-2017 amending the Lehi City Development Code. Removing office/warehouse as an allowed use in the Commercial Zone.
17. Consideration of Resolution #2017-65 adopting a Maintenance and Ownership Cooperative Agreement No.2 between UDOT and Lehi City
18. Consideration of Resolution #2017-66 approving an Agreement for Museum Operation between Lehi City and the John Hutching Museum. Resolution makes Hutchings Museum a non-profit organization.
19. Consideration of Resolution #2017-68 approving a Real Estate Purchase Contract between James and Barbara Giles Trust and Lehi City. Albrecht voted "No" on this resolution.
20. Consideration of Resolution #2017-64, the Board of Canvassers certifying the official canvasser's report of the August 15, 2017 Primary Election for Lehi City.
The meeting adjourned at 9:11 PM.