Pioneers defeat Maple Mountain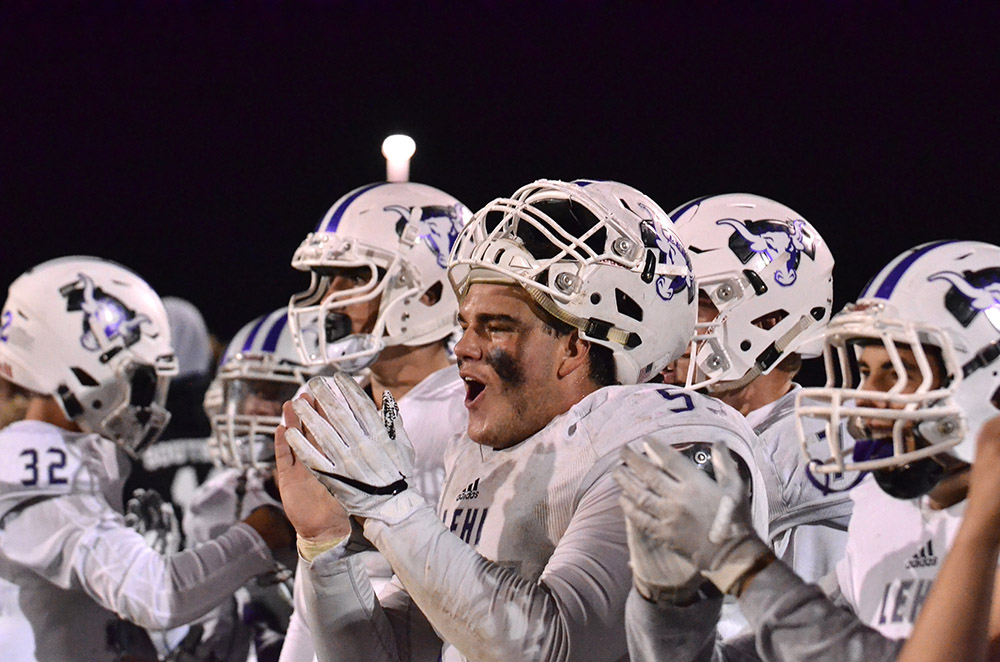 The Lehi Pioneers took the field against Maple Mountain last Friday looking to end their two-game losing streak. All eyes were on the Pioneers, anxious to see if they would answer back from previous games. The Maple Mountain Golden Eagles aren't having such a "golden" season because they have no wins to their name; and the Pioneers piled on the Golden Eagles' losing record.
The first quarter seemed to be evenly fought. With a touchdown for both teams, and plenty of penalties, the Pioneers and the Golden Eagles entered the second quarter.
The second quarter is where Lehi made adjustments. Quarter Back Cammon Cooper settled in to his position, and connected with his receivers. Kade Moore and Jaxon Moody seemed to make their own set of adjustments as well. They burned the defense, giving Cooper targets to throw to, which lead to Cooper's impressive four touchdown passes in the game.
However, the Golden Eagles kept the game interesting by scoring another 13 points in the first half, and constantly keeping pressure on the Pioneer defense. It was clear that Maple Mountain wasn't going out without a fight.
Going into the second half the Pioneers held a slim 24-20 lead over the Golden Eagles. The half time locker room pep-rally from Coach Ed Larson must have sparked his boys enough to clean up the penalties, and inspire two more touchdowns. Maple Mountain scored another 6 points in the third quarter.
The fourth quarter seemed to put the nail in the coffin for the Pioneer victory. They tacked on another 13 points, and finished the game with a lopsided 51-33 score.
The Pioneers are now heading into their homecoming region game Friday, September 22, against Olympus with a winning record in pre-region play, and the confidence of a solid victory. It was clear that Friday's win was much-needed for the Pioneers, and it was well deserved. With excellent performances on both sides of the ball, Lehi has a promising region schedule ahead.