Skyridge theater students compete at Shakespeare Festival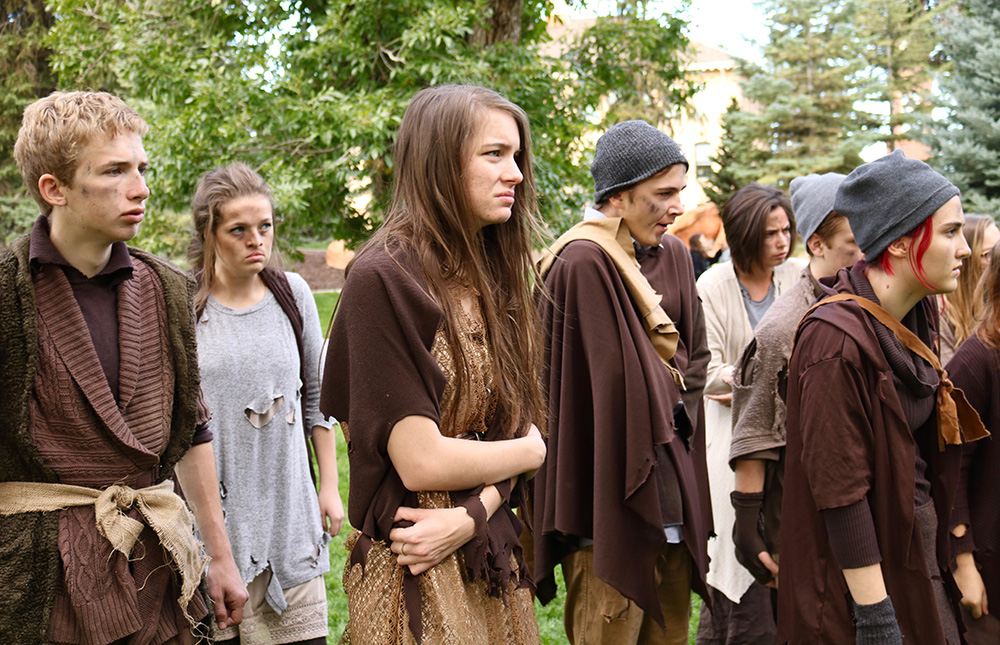 Students from Skyridge High School's theater department went to Cedar City last week, September 28 and 29, to compete in drama categories as part of the Utah Shakespeare Festival. For the second year in a row, Skyridge High School students received superior marks for their performances and came in fourth place overall among over 100 schools and 3,500 students from the western United States who competed.
John Brown, head of the Theater Department at Skyridge, gave a classroom assignment for his theater students to choose a scene from one of Shakespeare's plays, rehearse it, and then perform it to "challenge" onto the team that would go to the Shakespeare Festival. Not every school used the same process, but Brown and the team who judged the performances felt like it gave the students extra preparation for the competitive aspect of the festival. Skyridge took about 50 students to the festival, along with all the costumes and props for ensemble scenes and monologue performances.
For the ensemble piece, Brown combined Richard II and Henry IV. "It's one of the things I really enjoy," Brown said. "Trying to find a story on the theme within the Shakespeare plays and then taking these two and a half, three hour plays and telling that story in nine or ten minutes."
Ellie Stringham, a senior at Skyridge, performed in the monologue round with Martha's monologue from Richard III. Stringham was able to watch the performances and even went right before another girl was doing the same monologue. "I actually really like that because I get to see other takes on the scenes. It was cool to see what other people did. I feel like Shakespeare is so open to interpretation and his plays still apply to today," Ellie said. Stringham tied for first, but when they counted the boxes marked "superior," she missed winning by one box. She hopes to continue acting and music next year in college.
The focus for the Skyridge theater students is now turned to their big production of Les Miserables that will be presented November 9 to 18. Skyridge already has a reputation for putting on incredible shows, so mark your calendars now!