The next generation of Pioneers win regional football tourney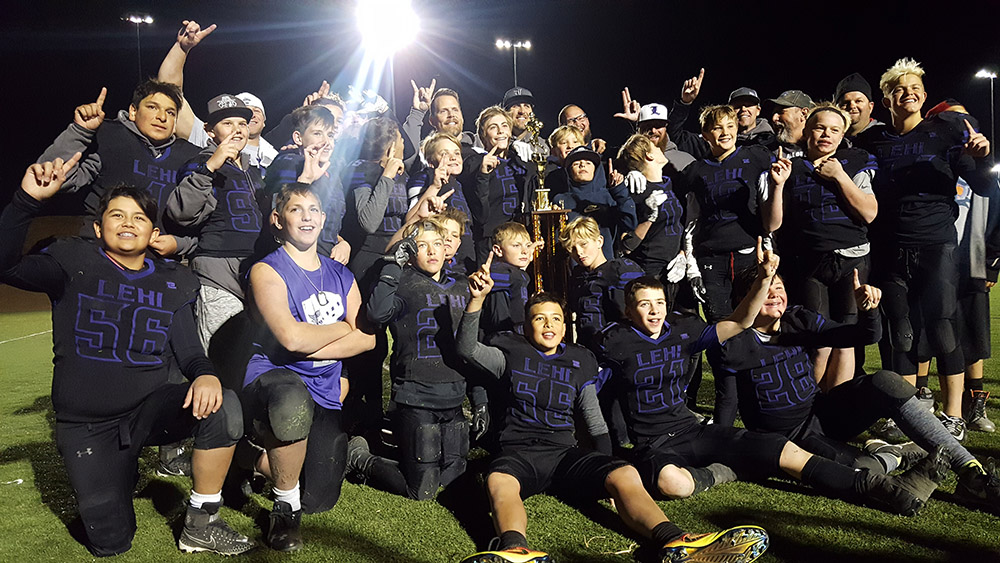 The Lehi Youth Football program is building the next generation of champions. Over November 17 to 19, three Lehi Youth Football Teams squared off at the USA Invitational in Mesquite, Nevada against football teams from the western United States.
Each Lehi team made it to the Championship game, with Coach Kory Boyd and his 7th grade A team winning the Championship in dramatic fashion in the final minutes. Boyd's team has only five losses in the last seven years, with several league championships to their name. The team won decisively, outscoring opponents during the regular season and tournament 249 to 32.
All three Lehi teams gathered with family and friends at the local high school in Mesquite to cheer on the Lehi High School Football and Skyridge High School Football teams as they played for the state title last Friday. Over 300 people gathered in the school cafeteria to watch the game on a big screen cheering and high fiving as the Pioneers won the State Championship. The future of football looks bright for the Pioneers with these youths coming up through winning programs in Lehi.