Christmas season begins with the Lehi Santa parade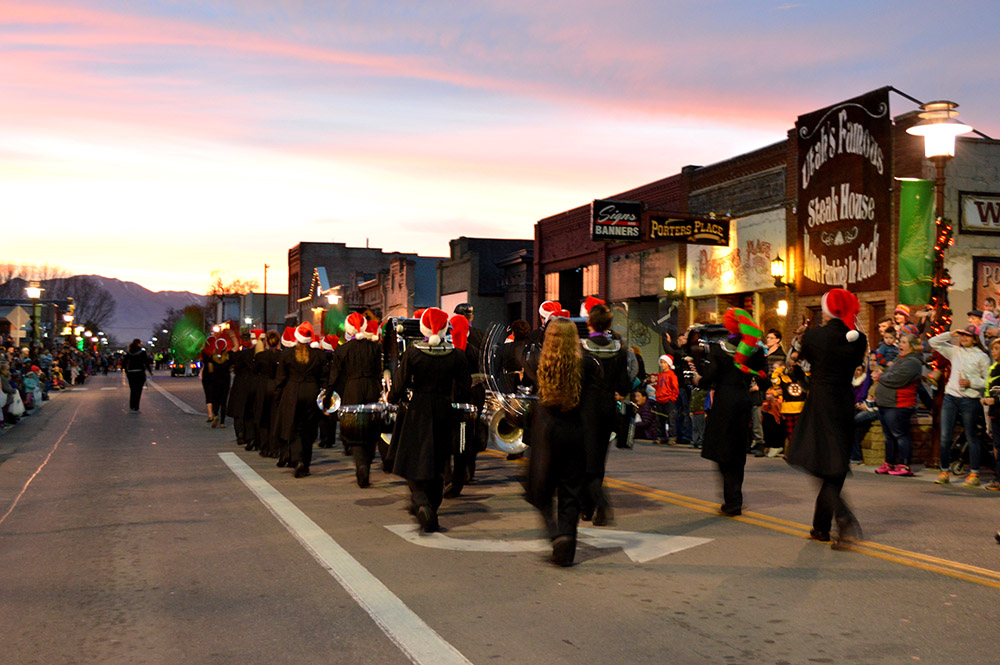 Lehi City's annual Santa Parade ushered in the Christmas season once again the Saturday after Thanksgiving, November 25. Hundreds of spectators waited patiently along the parade route, greeting neighbors and family. The weather was unusually warm for November and a group of young boys played football in the deserted street before they could hear the Lehi High School Marching Band a few blocks away.
This year's Santa Parade started with a "Back to the Future" entry, a Delorean car followed by kids dressed as Marty McFly and Doc Brown. By the time the parade reached Center Street, most of the candy-throwing entries had run out of candy. Mayor Bert Wilson's wagon had paced themselves well, though, and he tossed candy toward the voices calling out, "Over here, Uncle Bert!"
In addition to the Lehi High School Marching Band and Mayor Wilson, the parade also included all of Lehi City's royalty, the Lehi Elementary Band led by Vangie Jones, Lee Barnes pulling family members behind his restored Farmall McCormick Cub tractor, and the Lehi Children's Choir. Santa finished the parade in his horse-drawn carriage.
The moment the parade had turned the corner of 100 West toward the Legacy Center, the huge crowd moved to form two lines – one to talk to Santa Claus and one for cookies and hot cocoa. Mayor Wilson and Santa appeared on the roof of the Literacy Center to count down to the lighting of the tree. While families waited in line, the Lehi Children's Choir entertained them with a few songs.
This slideshow requires JavaScript.