Chocolate passion prompts Lehi woman's business venture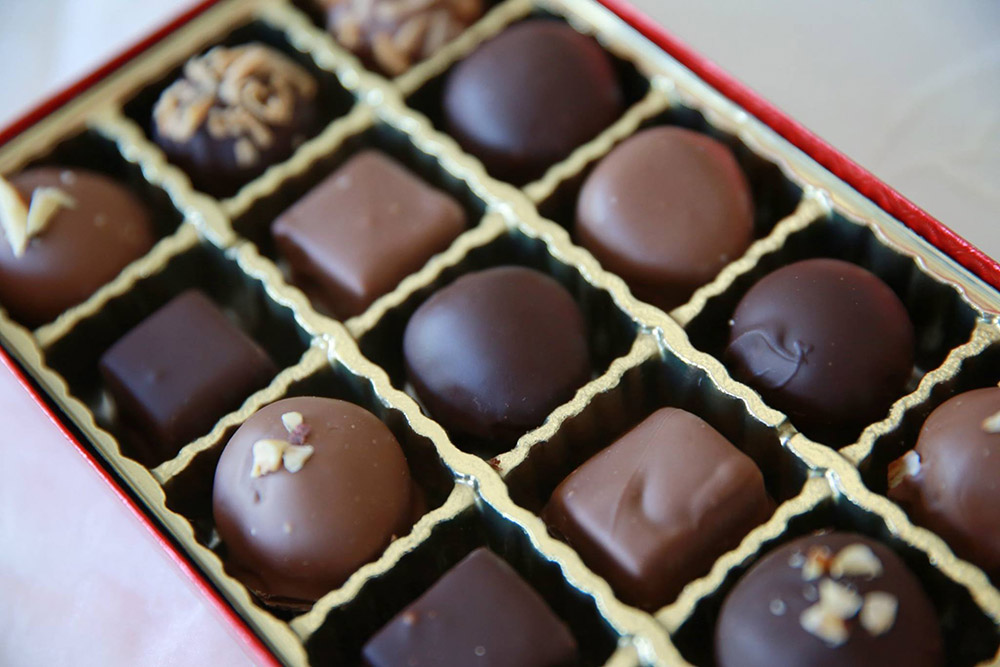 Stephanie Richardson grew up in several different places, but the rich climate, culture, and chocolate of the San Francisco Bay area became her favorite. This is where Stephanie's love story with chocolate began. She made frequent trips to San Francisco with her uncle and became fascinated with the local history of chocolate at Ghirardelli Square. Not only did she enjoy the history of and indulgence in chocolate, but the chocolate making techniques were equally captivating.
In 1992 Stephanie took her first class from the author of a cookbook dedicated exclusively to the art of chocolate dipping. Her torn, tattered, and smudge- covered book is a testament to its value in learning the art and science of chocolate dipping. She took classes multiple times and was ultimately under the personal tutelage of this amazing chocolatier. As her skills were honed, she began teaching her own classes at various venues.
In 2009, Stephanie's husband became critically ill, resulting in ongoing medical challenges. With mounting medical bills and her husband's decreased ability to work, she decided to enter the workforce. Ultimately, she accepted a temporary position at the University of Utah. At that time, she taught a chocolate dipping class during the University's chocolate expo. A fellow chocolate lover approached Stephanie about the possibility of collaborating on a chocolate making business. With his encouragement, Stephanie's Custom Chocolates was created.
Logan Jones, her business partner, always had an affinity for sweets. Stephanie writes, "Growing up, Logan's mother always seemed to have a rotating hiding spot for her chocolate stash that provided a source for his fix. On a church mission in the islands of Samoa, Logan was introduced to the cacao plant and the native drink, Koko Samoa. In his travels throughout the world, he has always sought out fine foods that involve chocolate."
Stephanie has built a chocolate producing kitchen in her basement. The stove, refrigerator, and special equipment have come to her in quite remarkable ways. "It seemed like when I needed something, I was able to get it without investing a large amount of money," said Richardson. A good friend, Nolan Johnson created an extruder out of stainless steel. A friend who is no longer in the business gave Stephanie all her molds.
"Truffle making is a very scientific business," says Richardson. "The cacao bean has to have just the right amount of fat. The tempering of the chocolate requires perfect temperature and air conditions."
Richardson has created hand-made extracts from pomegranates, cranberries, coconuts, and other exotic flavors for her truffles. The result is a sumptuous, extravagantly delicious treat. Most of her business right now involves filling special order chocolates. Recently, she produced chocolate bars embossed with "Crimson Club" for the University of Utah's fan organization.
Those who wish to order specialty chocolates may do so by going to Stephanie's Custom Chocolates website www.stephaniescustomchocolates.com. Some who have tried her decadent chocolate creations comment, "These are the best truffles I have ever tasted!"