Lehi's Leslie Beck keeps Utah County wintery roads clear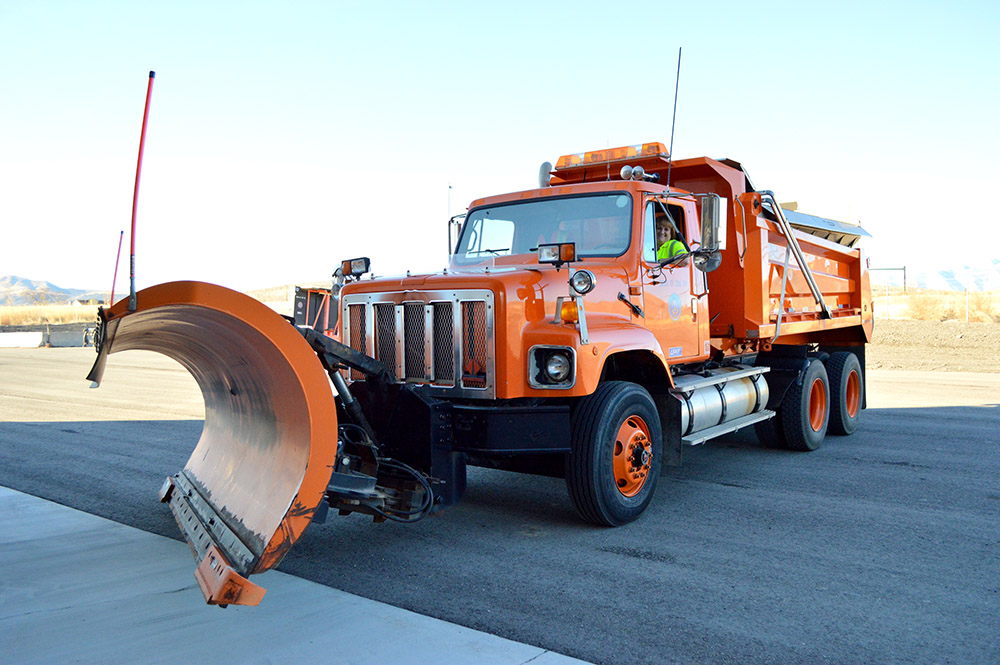 More than 33 years ago, Leslie Beck was between jobs when she got a call from Job Services about working on the paint crew for the Utah Department of Transportation (UDOT). The hiring manager was expecting Leslie to be a man, but decided to hire her even though there were no other women on the paint crew. Beck spent six summers and two full years on the paint crew before joining the UDOT maintenance crew where she's been driving 10-wheelers and snow plows ever since.
When it snows, Leslie Beck is behind the wheel of an enormous snow plow (after taking two big steps to get herself in the vehicle) by 3:30 in the morning. It doesn't matter if it's Thanksgiving, Christmas Eve, or even Christmas Day, the roads have to be cleared. Leslie has been called away from many family Christmas parties and missed more than one Christmas morning with her two daughters to plow the roads. Every winter one of Leslie Beck's daughters puts a plea on Facebook reminding people that her Mom might be behind the wheel of the snow plow driving down the road.
"A lot of people are in a hurry to get to work and they try to pass on the left or the right of us with a big wave of snow coming off the front of the snow plow. It's dark, it's snowing – they can't see where they're going. We can barely see where we're going! The snow plow is moving as fast as any other vehicle on the road should be going, it's better to stay behind it," said Beck
On a typical day (that doesn't include a snow storm) Beck and the rest of the crew at the Saratoga Springs UDOT "shed" are watching a screen with real time images of roads all over Utah County and Salt Lake, and checking the weather reports. The UDOT maintenance crews are responsible for cleaning up accidents, repairing damaged signs and fences, managing crews of people performing their community service, gathering up the bags of trash after those crews and Adopt-a-Highway groups, and keeping the roads free of debris. (Beck recommends the UDOT traffic app to see where road construction or accidents are for travelers. The app has access to all the cameras UDOT maintenance uses.)
Leslie Beck still gets funny looks when people realize it's a woman driving that big snow plow, and it can be a challenge to operate the big loaders, but it's been a great career for her for the last 27 years. She is interviewing this week for a promotion within UDOT. In a field dominated by men, she stands out. Whether she gets the promotion or not, Beck plans to retire in three years. She looks forward to that first big snow storm after she retires, "I plan on being home next to a fire, wrapped in a blanket. Once I retire, let it snow!"