City Council discusses home-based businesses, arts center for Lehi, and Utopia in pre-council meeting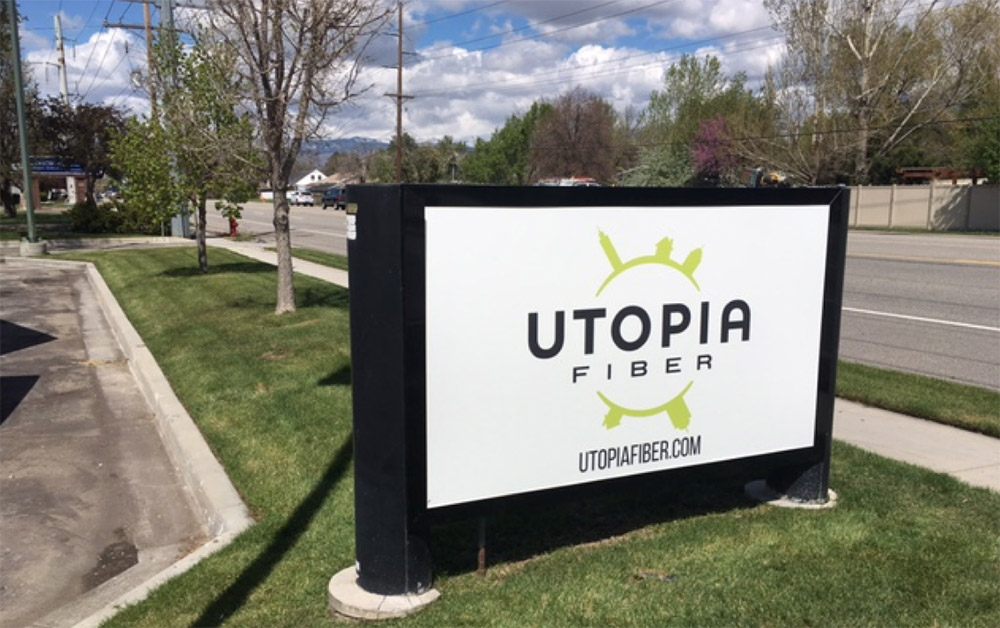 During Pre-council meeting held prior to regular City Council meeting on January 16th, 2018, Lehi City Council members discussed three topics: home based business regulations, the need for an arts center in Lehi, and a presentation by Utopia, an internet service provider.
Council members, Condie and Revill, requested a discussion on home based businesses. Most home- based businesses are prohibited in Lehi. After researching 26 different cities, it was found that 18 allowed home based business and 6 cities did not (with Lehi being one.)  Kim Struthers, planning staff head, explained, "There are reasons why we don't allow them" Revill said, "They go home and do it anyway. Pleasant Grove allows if there is space to park in the garage." Council member Albrecht added, "Some garages are storage units." Hancock felt home-based could de-value others property values. Council member Southwick felt the businesses should be evaluated on a case by case basis
Mayor Johnson said, "We don't want to restrict anyone from starting a business. The nuisance that might be created is the problem. We need to re-write the ordinance that protects land owners from a nuisance, but will allow for some businesses." Information was sent to planning staff for consideration and review.
Council members Condie and Hancock presented a discussion on the need for an Arts Center in Lehi. Cameron Boyle, Assistant City Administrator, presented information on an interlocal agreement with Sandy City and the Canyons School District. There were some problems associated with this type of arrangement. It was found that scheduling was difficult and there were not clearly defined ownership of space and equipment. Park City was also presented as an example of where the city and the Park City School District shared facilities.
Rob Smith, Assistant Superintendent for Alpine School District, spoke about the possibility of sharing in the building of an arts center at Lehi High School. ASD is planning on a remodel of the current auditorium at Lehi High School. "There will be challenges we need to be careful about," said Smith. Hancock said, "we may want to re-visit the RAP tax."
Roger Timmerman, representative from internet service provider, Utopia, presented information the company. Utopia designs, builds, and operates open-access community fiber networks. It provides 10 GBPS for homes and 100 GBPS for businesses.
It was acknowledged that Utopia had a shaky start. It was founded by 11 cities who provided funding, but the venture was not a financial success. According to Timmerman, "That is all behind us now. We are expanding at the rate of 1000-1200 homes per month. We are the best value in Utah. The features that could be utilized are smart irrigation, air quality monitoring, Wi Fi, signage, etc. Since 2009, Utopia has been profitable. It is the fast-growing internet service in the country."
The agenda review was presented and then the Council dismissed into a closed executive session.
During regular City Council meeting, Mayor Johnson allowed residents to speak about the TMTH development in Traverse Mountain.
The following agenda item were unanimously approved by City Council members.
Re-approval of Laurie Allred Annexation
Amendment to Lehi City Code Chapter 1.6.4 clarifying compensation for elected officials
Plat amendment affecting 5 units in the Sunset Hollow at Thanksgiving Point Plat A subdivision
Zone change on .32 acres of property located at 845 North 500 West from A-1 to R-2 zone
Concept plan approval of a new layout for the Estates at Lehi Ranches, a 10- lot residential development located at approximately Pioneer Crossing and Center Street in an R-1-22 zone
Subdivision approval of Oak Hills Estates, a 14-lot residential development located at 980 West 3200 North in an R-1-10 zone.
Plat Amendment for Canyon Trail Phase 1-A.
Resolution of intent to annex the Mike Goodrich Annexation, a 1-acre property located at approximately 1100 West 100 North with proposed R-1-22 zoning.
Amending the Lehi City Development Code changing Model Homes from conditional use to a permitted use.
Amending the Lehi City Development Code Chapter 38, Transit Oriented Development (TOD)
Reimbursement Agreement between AT&T Corp. and Lehi City
Cooperative Agreement between UDOT and Lehi City to relocate Ashton Blvd from 3700 North to Pilgrim's Loop Road
Settlement Agreement, Waiver, and Release of Claims between Private Capital Group, Inc. and Lehi City
City Council meeting was adjourned as City Council members met in a closed executive meeting.