Lehi climber Zach Wilson wins awards, keeps moving upward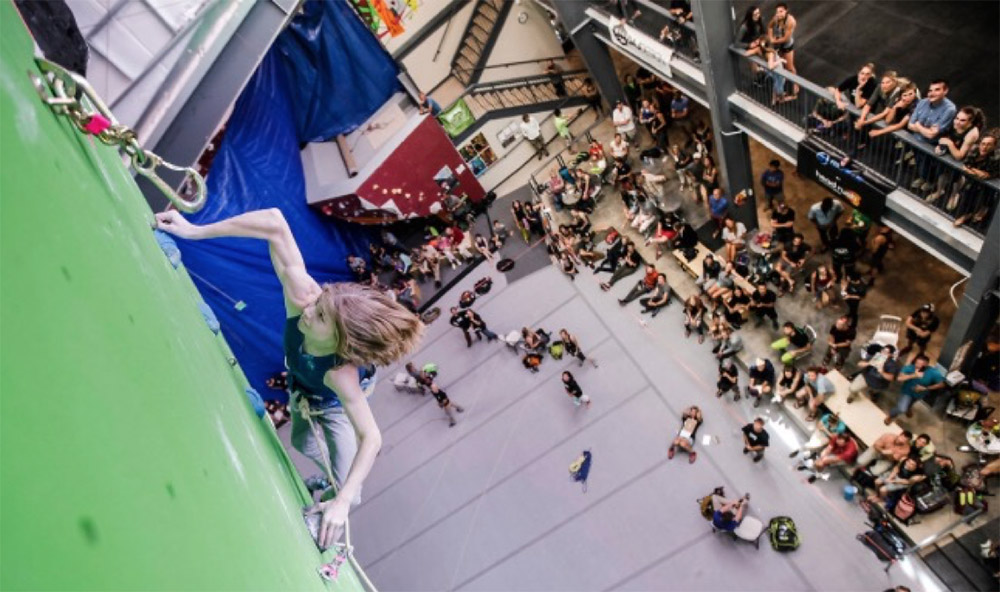 Zach Wilson is a quiet young man with a slight build. By just looking at him, you would never guess that this Skyridge High School junior is a world class rock climber.
Wilson was only 13 when he started climbing lessons at the suggestion of a family friend who is now his step-father. He was painfully shy and too small to participate in traditional sports like football or basketball and had no interest in them.
Wilson's mom, Jarica Wilson Bennett signed him up for a climbing at the Momentum Gym in Sandy. He immediately enjoyed the activity and it didn't take long for the coaches at Momentum to realize he had natural ability. Within a month he was on a competition team and holding his own against much more experienced climbers. Most competitive climbers start the sport at a young age, around six years old. Zach started at 13 years old.
Indoor Sport Climbing requires a climber to use specific anchors set by a certified route setter. The goal is to complete the climb within six minutes. Because these climbs are on tall walls generally 15 meters high, climbers use harnesses, ropes and belay gear for their safety. Most climbers use special climbing shoes to help them grip the footholds and may use chalk on their hands to achieve a firmer grip.
Now 16, Wilson has done well in the Sport Climbing circuit and has competed in Nationals  three times. He has also represented the United States in the 2016 IFSC World Youth Championships in Guangzhou, China.
This is the first year that Wilson has competed in Bouldering which is done on shorter climbing walls about 20 feet tall without the use of harnesses or ropes. He finished fifth in the Youth A category for 15-16 year old climbers and is moving on to Nationals next month, held February 9-11, 2018 at the Salt Palace in Salt Lake City.
Wilson trains five days a week, focusing on climbing techniques three days and strength training the other two days. Hand strength is especially important to climbers. The only two injuries that Wilson has sustained from climbing were both broken fingers.
Although Wilson is still quiet and clearly dislikes talking about himself, a change comes over him when he starts discussing his sport. Some of the people he trains and competes with have been surprised by the changes in him as his climbing skills and confidence have improved.
Wilson thinks that climbing is a great sport for kids who don't do well in more traditional activities. He likes being part of a team but competing on his own. Bennett said, "What makes him so successful is that he just won't quit. He pushes past frustration and keeps working on his skills."
His mom is pleased that "climbing has changed his life. It has opened up the world to him and helped him learn to communicate with others."
USA Climbing is the national governing body for competition climbing in the United States.