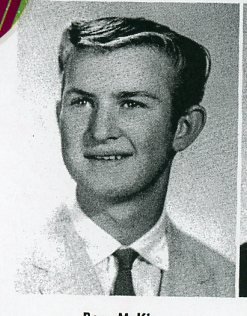 Our beloved husband, friend, Papa, Dad, Franklin George Manning, passed away March 19, 2018. He was born April 17, 1941 to Elmer "Pete" and Dorothy (Wright) Manning in the Old Hospital in Lehi, Utah.
He is survived by his beloved wife and partner Linda R. Manning, his children, Kellie Manning, Shawn F. and Connie Manning, Travis and Cyndie Manning, beloved older sister Jeannine Marchbanks, 10 grandchildren and 7 great-grandchildren.
He was preceded in death by his youngest son Jeremy E. Manning, his older brother Merlin Manning, and his parents, Pete and Dorothy Manning.
"I'm not going to lecture you."
Viewing services were held March 23, 2018 at Anderson & Sons Mortuary. Funeral services were held Saturday, March 24, 2018 at 11 a.m. with a viewing at the LDS Church house at the corner of 900 North 700 East Lehi, Utah. Interment was later held at Lehi Cemetery.