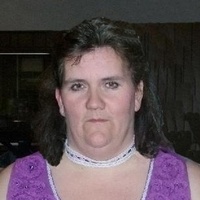 Sidney Scown Gray 52 of Lehi, Utah passed away from complications of Cancer on May 2, 2018. She was born April 9, 1966 the youngest of 8 children of Vincent Fox Scown and Melba Stanley Scown.
Graduated from Lehi High and worked many years at Saratoga Resort, Mervyns, and was working at Walmart along with her son, Ryan Vincent Scown. She loved salmon fishing and water rafting in her younger years and enjoyed canning and gardening later in life. She was an avid fan of the Utah Jazz. She married Allen F. Gray January 19, 2010.
She was preceded in death by her father, mother and three brothers-in-law. She is survived by her son, Ryan Scown, husband, Allen Gray and two brothers, Stan (Kathy) Scown, Norman (Bobbilyn) Scown, and five sisters, Lynn (James) Christensen, Norma (Danny) Strain, Sharon Larwerh Kutigi, Carolyn Scown, Marilyn (Ross) Berrett and brother-in-law, Clayton Stanley Gray.
All services were held at Wing Mortuary. Viewings were held Tuesday, May 8, 6-8 p.m. and Wednesday, May 9, from 10-11 a.m.