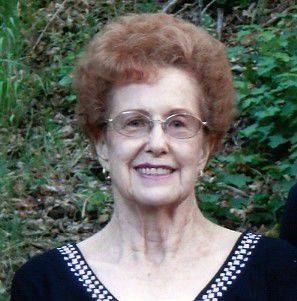 Jeannine Berry Pack passed peacefully away at the age of 81 on October 15, 2018 in Provo, Utah. Jeannine was born April 28, 1937 in Lehi, Utah to Dale Woodruff Berry and Fawn Lewis Berry Willis. She was the second of four children. She married Merlyn Clarence Pack on October 7, 1955 in the Salt Lake Temple. They were blessed with four children. She was a woman of great faith with a deep love for our Savior. During her life, she served in many church capacities including primary for 23 years and serving in the Relief Society Presidency. She and Merlyn also served as missionaries in Oahu, Hawaii at the Polynesian Center.
She was a gentle soul who showed love for all people she met. She had a great love of family and was proud of her children, grandchildren, and great grandchildren. She loved retreating to the mountains, nurturing her love for the outdoors. One of her favorite times was gathering as family each July 24th, riding four-wheelers and camping. She and Merlyn enjoyed spending their winters in Yuma, Arizona dancing multiple times a week with good friends and associates.
She is survived by her beloved husband, Merlyn, her children, Cindy Lee (Jerry) Oakes, Robert Merlyn (Cindy) Pack, Jacqueline (Dawayne) Coombs and Pamela (Brian) Duke; 16 grandchildren, 40 great grandchildren; brothers Lewis, Jack. and Craig Berry. She is preceded in death by her parents.
Funeral Services will be held on Thursday, October 18, 2018 at 11:00 a.m. in the Lehi 9th Ward Chapel located at 481 East 300 North, Lehi, Utah. Family and friends may call Wednesday evening from 6:00-8:00 p.m. at Wing Mortuary, 118 East Main, Lehi, Utah and on Thursday morning from 10:00-10:45 a.m. prior to the service.