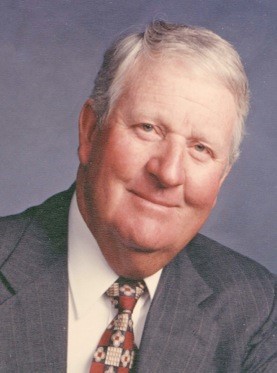 Douglas H. Calton, 82, returned to his Heavenly Father on the evening of October 18, 2018. Douglas was born December 29, 1935 to Harold Calton and Beulah Rodeback Calton. He grew up in Cedar Fort, UT and graduated from Lehi High School in 1955.
Douglas married his high school sweetheart, Colleen Slater, on August 17, 1955 in the Salt Lake Temple. He worked as a Journeyman Lineman for over 40 years and was a member of the IBEW for 60 years. His greatest joy came from serving his wife, family, and others.
Douglas was a faithful member of the Church of Jesus Christ of Latter-day Saints and had a great love for the Savior. He loved to attend the temple and found great joy in serving there, particularly performing sealings. Douglas held numerous ward and stake callings throughout his life. One of his favorite callings was that of a Church Service Missionary with his wife at the Provo MTC, where they served for over 5 years. He was active in the community, serving on the City Council, C.I.A., and in various youth sports programs.
Douglas is survived by his loving wife, Colleen Calton, his children, Julie (Shirley) Calton, Steven (Trudy) Calton, Wendy (Rick) Pixler, Amy (Steve) Gazaway, Gordon (Kari) Calton, and Robert (Jodi) Calton, sister, Cleora Calton Evans, 24 grandchildren and 25 great-great grandchildren. He was preceded in death by his parents and his grandson, Tyrel Calton.
Funeral services were held on Monday, October 22, 2018. Online guest book at wingmortuary.com.