Lehi Arts Council rounds up artists in many mediums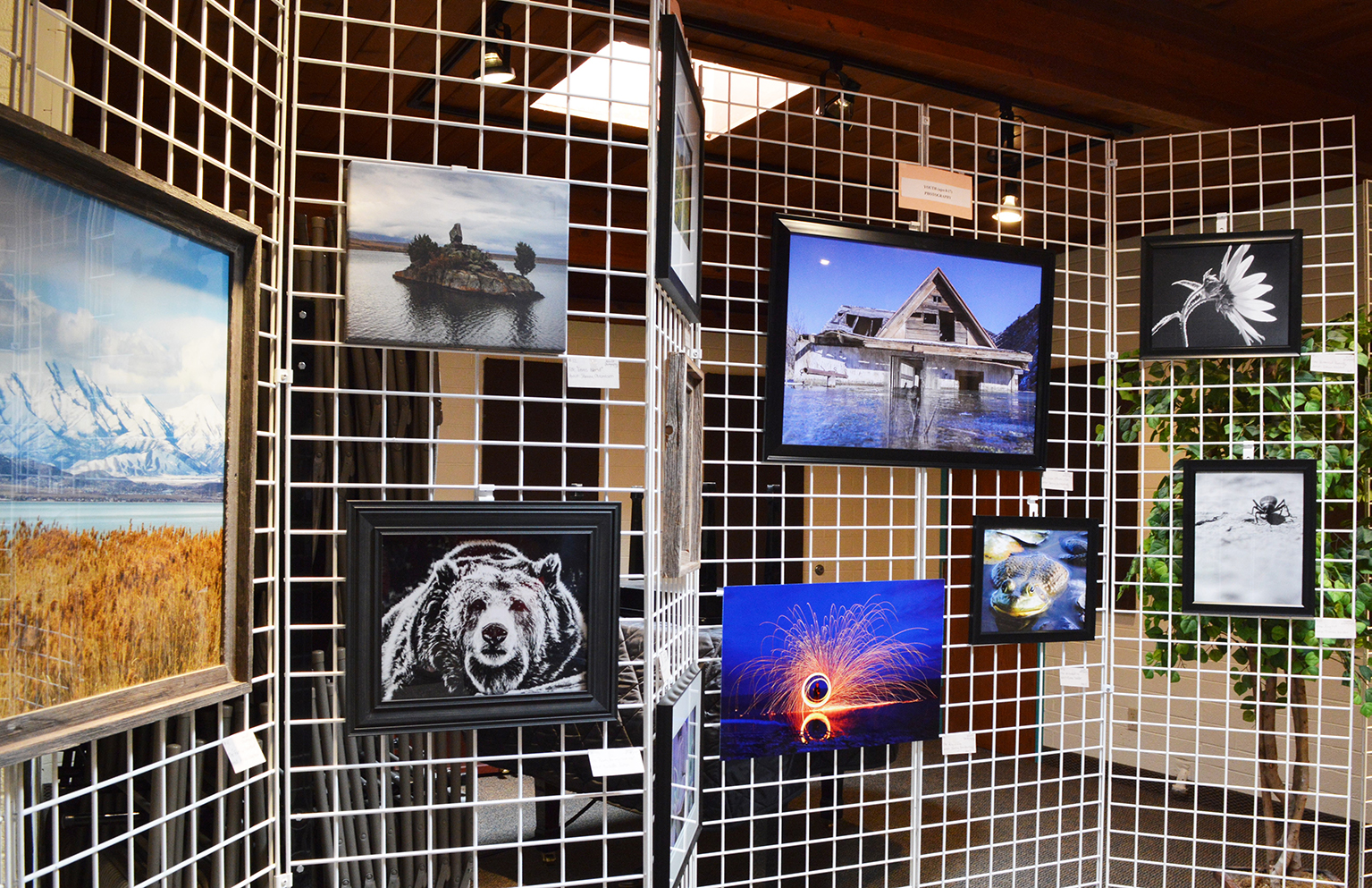 On Monday, June 24, the Lehi Arts Council (LAC) judged their Chalk Art contest in the parking lot of Lehi Elementary. They also had the annual Lehi Round-Up Art Show next door at the Lehi Arts Center (685 N Center St). The chalk art will remain in the parking lot as long as it doesn't rain, and the Art Show gallery will be open each evening of Round-Up week from 6-8 p.m. and on Saturday, June 29, from 2-4 p.m.
"I wish we could give everyone an award. They all worked hard and spent time on their art," said Lori Cerrani, a member of the Lehi Arts Council. Cerrani organized both the chalk art contest and the gallery show.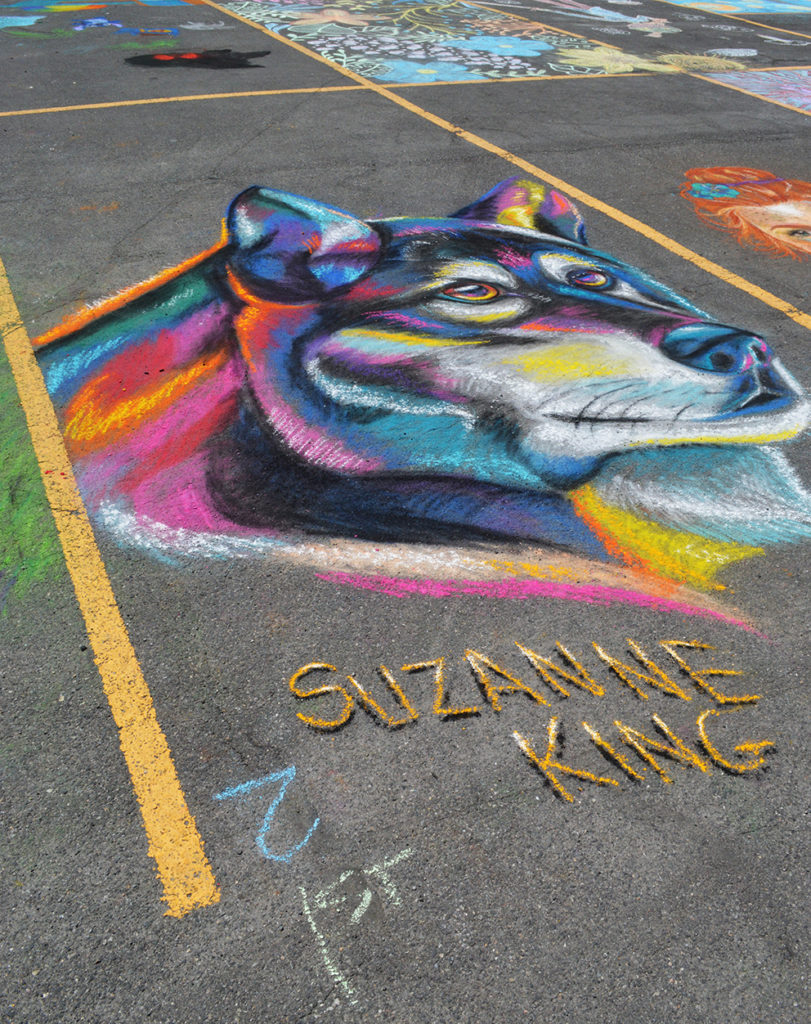 The art show attracted double the entries over 2018 and Cerrani added a children's category, age 5-7, to the youth and adult categories. The music room of the Lehi Arts Center is lined top to bottom with photographs, paintings, drawings, and 3D art. The winners in each category received cash awards and ribbons at a reception on Monday, June 24. A crowd of artists and their families spilled into the hall outside the music room at the Lehi Arts Center and into the doorway to hear who won during the reception. Rehearsal for Mamma Mia! was in the room next door providing background music.
Chalk artists spent the first four hours of Monday morning creating masterpieces in the parking stalls next to the Lehi Arts Center. One row is dedicated to the youth section, the next row is the adult section, and closest to the fence are the group chalk art entries.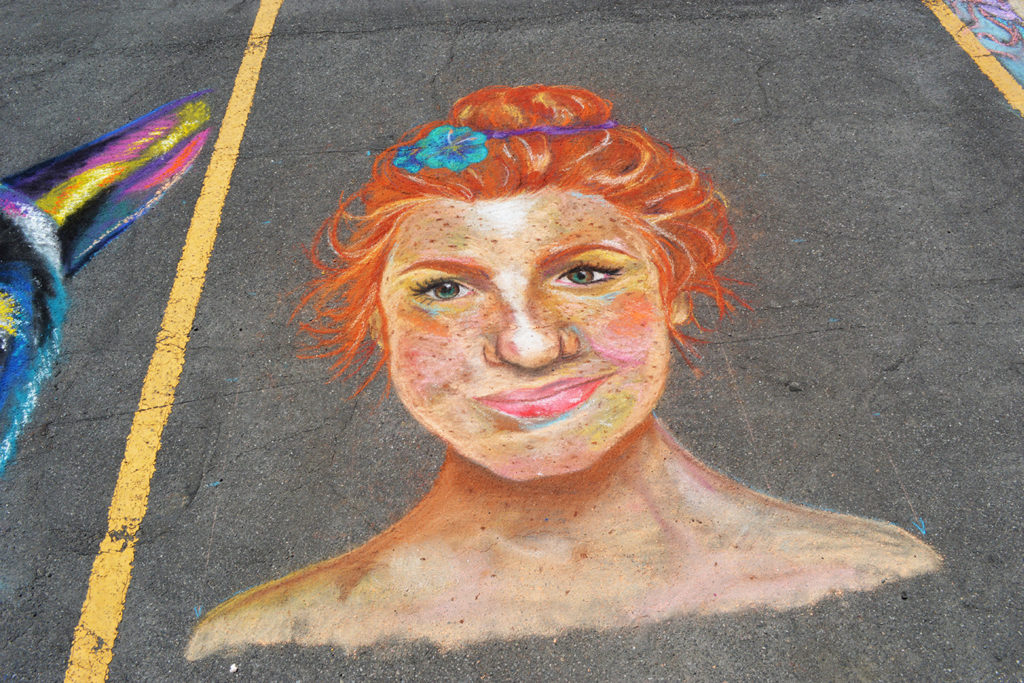 Art Show Winners
Best in Show:
Lisa Bryan ($150) Youth Drawing "Red Panda"
Adult Photography:
1st – Rochelle Nelson ($100) "Ready for My Close-Up"
2nd – Pat Debenham ($75) "Utah Lake Saratoga Springs"
3rd – Shanna Christensen ($50) "Peek-a-Boo"
Honorable Mention – Shanna Christensen "Ennis Island"
Adult Drawing:
1st – Larry Beudin ($100) "Succulents"
2nd – Lela Long ($75) "Country Dad"
3rd – Larry Beudin ($50) "Saratoga Springs"
Adult Painting:
1st – Michelle Wayman ($100) "Farmhouse Bunny"
2nd – Amanda Greene ($75) "Western Couple"
3rd – Michelle Wayman ($50) "Rottie the One-Eyed Wonder Dog"
Honorable Mention – Sara VanHorn "Members of the Zodiac"
Honorable Mention – Gayle Park "Sun Spring"
Adult 3D:
1st – Amanda Greene ($100) "The Snail and the Quail of Urbine"
2nd – Jencie Morris ($75) "The Cabin"
3rd – Jencie Morris ($50) "Singing in the Rain"
Youth Photography
1st – Sterling Brinkerhoff ($75) "Ghosts of Thistle Utah"
2nd – Ethan Welder ($40) "Botanical Beauty"
3rd – Thomas Welder ($25) "Bug Out"
Honorable Mention – Thomas Welder "All Croaked Up"
Youth Drawing
1st – Owen Stalder ($75) "Steampunk Dragon"
2nd – Lisa Bryan ($40) "Red Panda"
3rd – Madeline Kimmel ($25) "Pokemon Rodeo"
Honorable Mention – Braylin Jones "Giraffe Black n White"
Youth Painting
1st – Maddie McEwan ($75) "Holding onto Light"
2nd – Alexia Anderson ($40) "The Octopus"
3rd – Tess Walker ($25) "Little Lima Girl"
Honorable Mention – Ireland McAvoy "Lehi Roller Mills
Youth 3D
1st – Makaela Whitney ($75) "Imagination…"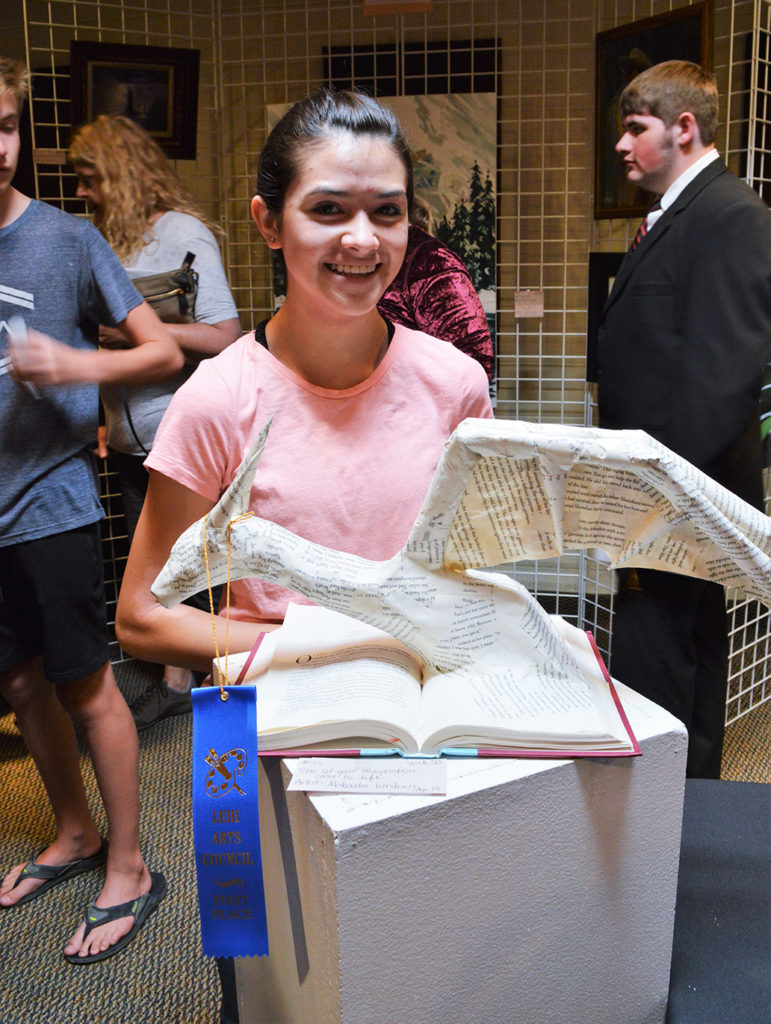 2nd – Eve Long ($40) "A Flower is Growth"
3rd – Alexia Anderson ($25) "Uncharted"
Honorable Mention – Jayden Whitney "The Swordsman"
Child Drawing
1st – Rebecca Tedjamulia ($40) "Under the Sea"
2nd – Atlee Beck ($30) "Rainbow Girl"
3rd – Shelley Bryan ($20) "The Mermaid"
Child Painting
1st – Violet Mecham ($40)
Child 3D 1st – Jack Cerroni ($40) "Stars Hitting the Solar System"