MPMC presents Amazing Save Award at City Council meeting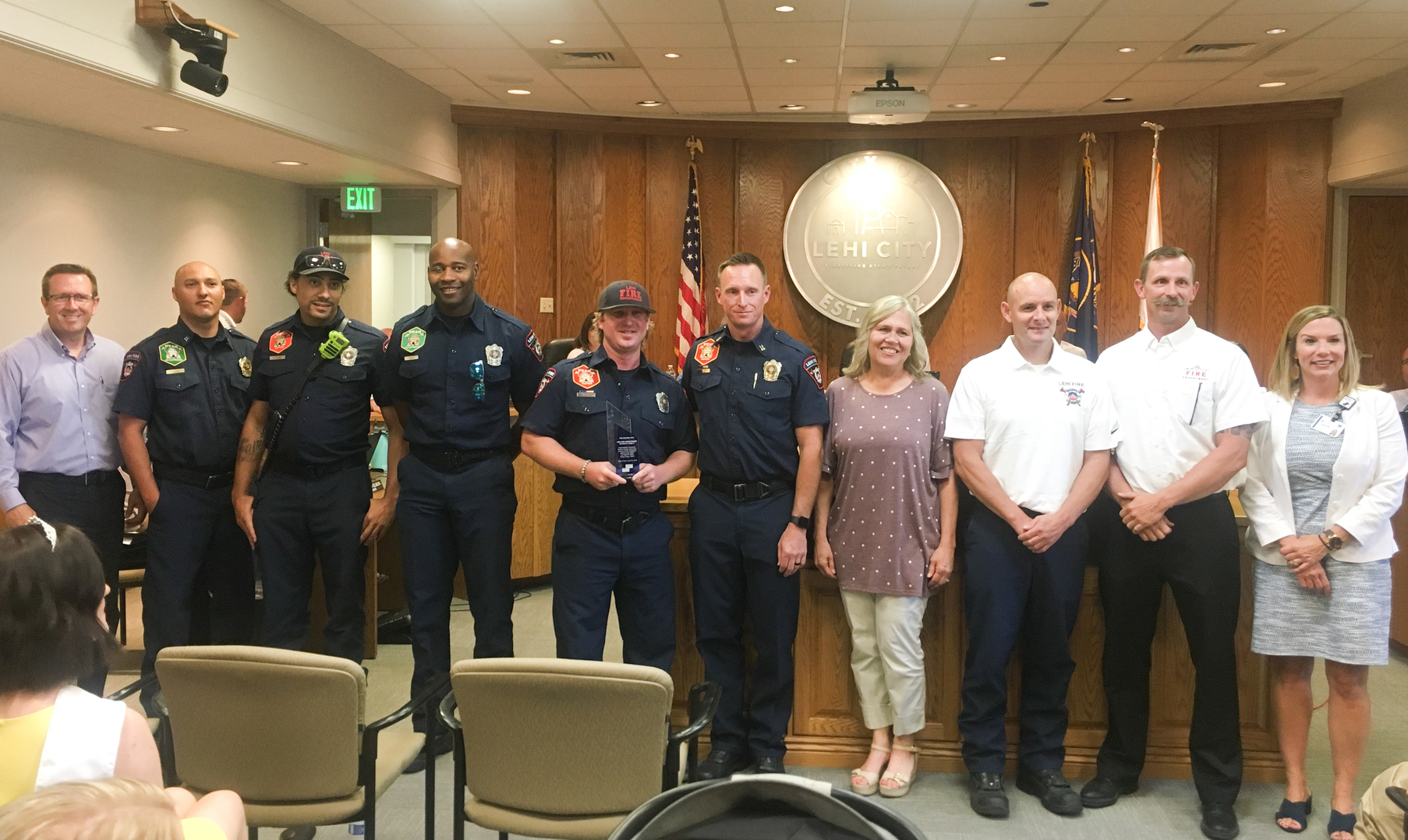 During Lehi City Council meeting on July 30, several members of the Lehi Fire Department and two Lehi citizens were honored and presented with the "Amazing Save" award by Mountain Point Medical Center.
The award was a result of an incident on April 26 when a customer at the Lehi Costco was found unconscious. A Costco employee, Spencer Pickering, and a customer, Julie Nuttall, performed life-saving procedures on the individual until the Lehi Fire Department arrived on the scene. The outcome of the incident was positive for all involved. Members of the Lehi Fire department who were presented with the award were paramedics Shad Hatfield, Marshall Phillips, and Anthony Ehlert. AEMTs who received the award were Mark Arnold, Ivan Radcliff, and Rickey Casper.