City Council meets in work session to discuss Peck Park, fiber network options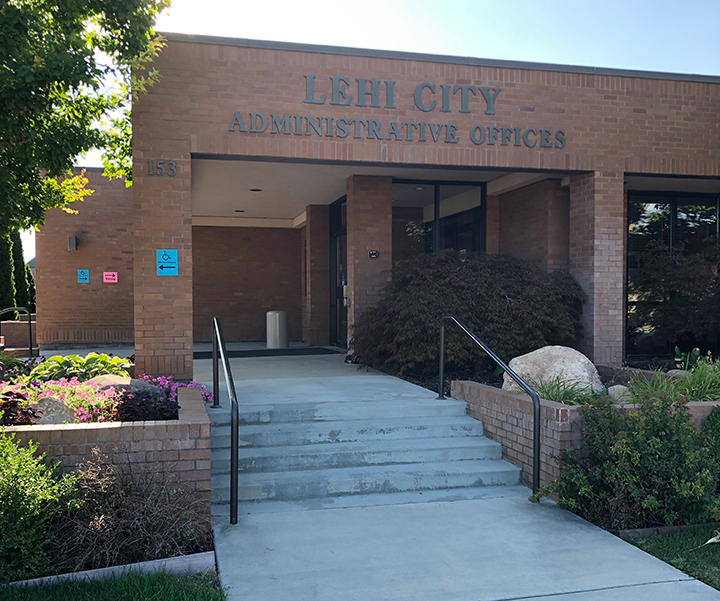 On Tuesday, August 6, Lehi City Council met in a work session to discuss new information regarding the Peck Park development. The plan which was approved in a July city council meeting involved moving the soccer facility to the north end of the property and allowing baseball fields to be developed in the south area. Lehi City head engineer Lorin Powell explained to the council members that with the new road and the gas line on the north, there would not be enough room for the soccer complex.
With about 20 citizens present, arguments were heard that Arsenal Soccer Club wanted 20 contiguous acres, but that detail wasn't written into the agreement. It was suggested that the soccer club's fields be moved to Mellor-Rhodes Park in the southern part of Lehi. Eric Dunn, community relations for Arsenal, said, "costs will be reduced if the acreage is contiguous."
Mayor Mark Johnson commented, "The issue is timing. Seed needs to be in the ground by September 1 to meet contractual obligations. We are running out of time."
The second item on the agenda was a discussion concerning a fiber network plan for Lehi City. City Manager, Jason Walker suggested looking at the viability of Lehi City creating their own new fiber-optic utility and new department. Walker explained that a plan by Utopia Network group was not as acceptable because "the city would bear all the risk." He continued, "We would have to make up the shortfall. I don't see an upside for this. If we didn't get enough subscriptions, we would have to stand the cost."
Councilmember Chris Condie expressed a different view, "We are not in the business of fiber. The entire city would be on the hook right out of the gate."
Mayor Johnson explained that the city already has the infrastructure in place.
Walker went on to assure councilmembers that if Lehi created their own fiber network there will be a high risk, but a high reward. Walked pointed out that American Fork has created a fiber-optic network and would be interested in partnering with Lehi in the effort.
Condie expressed concern that the city would need to "sell" the network and queried who would accomplish that. "Why not utilize people who already understand this. It doesn't make sense to reinvent everything," said Condie.
Lehi City attorney Roger Wood pointed out that Orem is still paying $3,000,000 a year debt service for Utopia.
Roger Timmerman, a representative for Utopia, said this would be a mutual investment project. Timmerman said, "We have connections to schools, state, and other agencies." He continued, "We want to bridge the economic divide, not just for high-end neighborhoods. There is no upside for us until far into the future."
Walker countered, "We want a better deal. We want to get Lehi the best deal possible."
Mayor Johnson added, "I don't know what we would do without our own power system. We can compare this to the fiber system. Risk versus reward is the basic issue."
Condie asked for a time limit on this issue and added, "I see no financial benefit for us to do it by ourselves." Councilmember Paige Albrecht said, "We need to know what the risk-reward is."
Condie concluded, "Just have them [Utopia] bring us the best deal."
The meeting was adjourned after an hour of discussion.