American Legion Post 19 celebrates centennial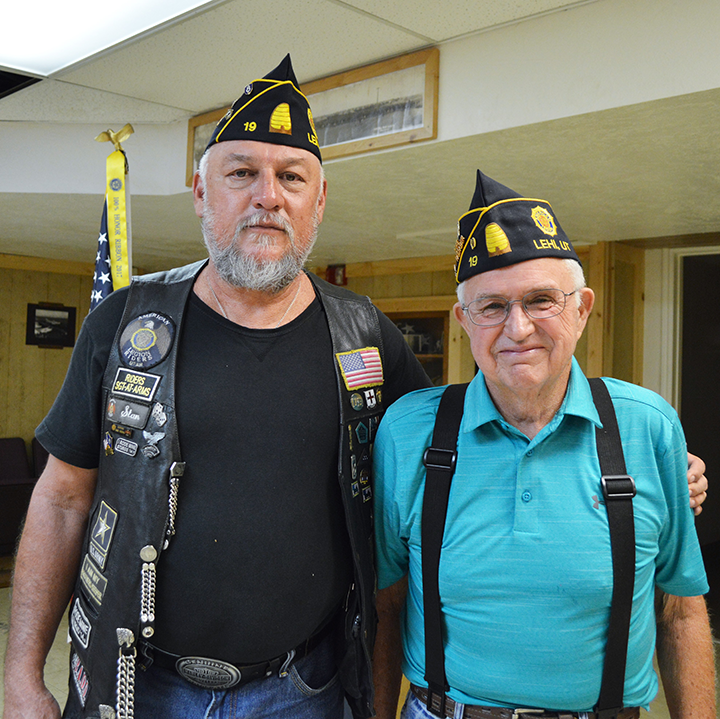 Lehi's American Legion Post 19 celebrated its 100th birthday on Tuesday, August 6, with dinner and reports from some of the young women and young men from Lehi who attended the American Legion Auxiliary Girls State and Boys State.
The original purpose of the American Legion, which was created after World War I to improve troop morale, was to "preserve the memories and incidence of our association in the great war," helping those who had served in foreign wars to reintegrate into their hometowns while still remaining connected to those with whom they had served abroad. The organization served as a support group, social club, and an extended family for former servicemen. The American Legion is the largest wartime veterans service organization and depends entirely on active membership, participation, and volunteerism.
American Legion Post 19 was created just a few months after the organization was started with World War I veterans from Lehi building their own meeting place onto what is now the Hutchings Museum, 55 N Center Street. One hundred years later, Post 19 is still nurturing veterans and providing scholarship programs for Lehi's youth. Lehi City and the Civic Improvement Association funds the scholarships the American Legion organizes.
The American Legion Auxiliary Utah Girls and the American Legion Boys State, the largest program sponsored by the American Legion, is a week-long program for young men and women who have finished their junior year of high school. The students learn more about the inner workings of government at city, county, state, and national levels. The girls and boys (in separate programs) run a state of their own, gain a deeper understanding of our nation, flag, and those men and women who have served the country. Utah Boys State and Utah Girls State took place in June at Weber State University in Ogden, Utah.
"Girls State was so empowering. Every day I was surrounded by young women who are passionate about our country and supporting veterans. I started thinking about what I can do to help this country. What impact can I make? It was very powerful for me," said Bailey Stone, elected a County Attorney for Utah Girls State. Stone, a student at American Heritage Academy, was awarded a $14,000 scholarship thanks to her participation in Girls State. "Thank you so much for allowing me to go to Girls State. It has put me in a position to help others."
"I learned a lot of valuable lessons at Boys State; how state and local government works, how to communicate ideas, how to be a better public speaker, and most importantly how to quickly handwrite essays," said Talon Walker, a Skyridge High School student. "I want to thank all the veterans in the room for their service to our country," continued Walker.
Yasmine Gallardo, another Girls State attendee, mentioned that her older brother was the first member of her family to serve in the Armed Forces for the United States. Gallardo's mother took a moment to give an emotional thank you to the members of the American Legion. "As a mother, it fills my heard with honor, fear, and pride all at the same time to have my son serve our country. There's a profound respect for the flag, the Constitution, and for the people who serve our country in our home. My mother brought me into this country illegally when I was two years old. When my son decided to serve, I know he was serving for me and people like me. I wasn't able to serve my country, but he could," said Gallardo, who recently became a U.S. citizen.
"The oath that we took is a lifetime oath. That's why the American Legion exists, to serve our nation and our community, and to serve each other," said Quin Allred, Post 19 Commander. "It does all us veterans good to hear you kids report on Girls State and Boys State. It gives me appreciation for today's generation. This nation is going to be in good hands."