Merrill and Glenda Carson love to serve and create joy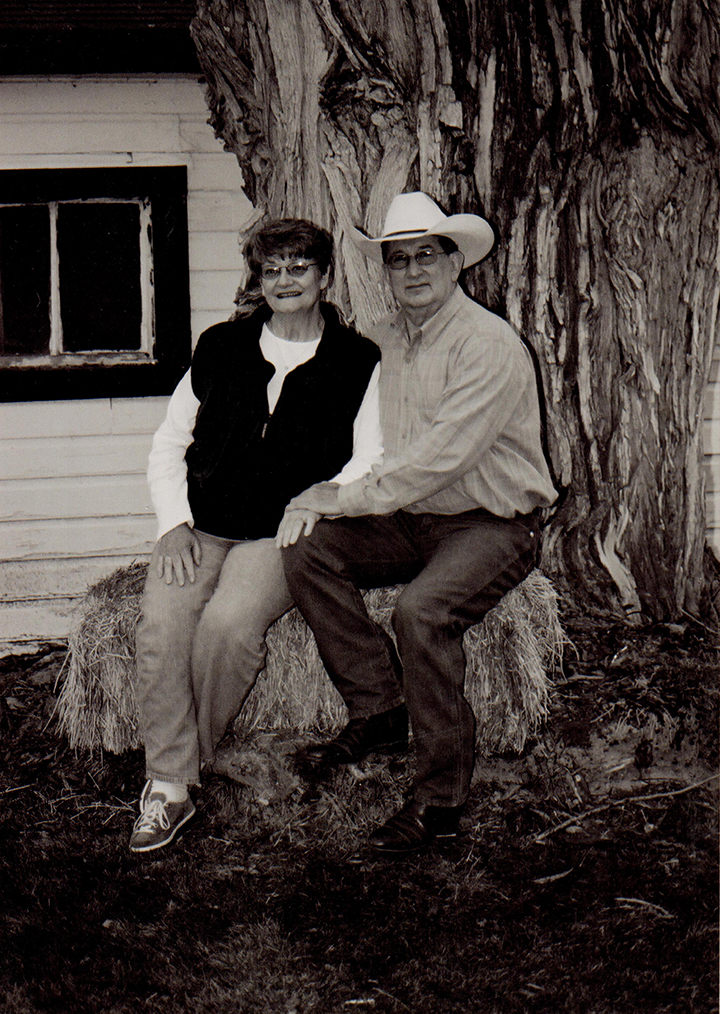 Merrill and Glenda Carson are happiest when they are helping others. Residents of Lehi since birth, the couple enjoys being actively involved in the community and by so doing are passing on a legacy of service and kindness.
Glenda taught dance for Lehi's summer recreation program for many years and served as choreographer for the Miss Lehi Pageant, the Miss Utah County Pageant, and acted as a chaperone for the Miss Utah Pageant. Merrill, on the other hand, used his carpentry skills to help build the new Lehi Silver Bandwagon and volunteered at the Legacy Center.
Both served on the Lehi City Board of Adjustments as well as volunteered to help with events during the Lehi Round-Up Celebration. However, their civic contributions have not been limited to Lehi. They also participate in the Adopt a Native Elder program and the Charity Anywhere Foundation. They gather food, clothing, and medical supplies and then deliver them to Native American reservations in Southern Utah. Merrill also helped raise funds to buy and construct a shed on the reservation to store supplies.
The Carsons have served in many leadership callings as members of The Church of Jesus Christ of Latter-day Saints and have used their talents to create amazing Roadshows. After retiring from Alpine School District where she worked as a secretary at various schools for 27 years, Glenda joined Daughters of the Utah Pioneers. Merrill worked as a finish carpenter for 48 years and joined Sons of the Utah Pioneers after his retirement. Both are actively involved in these groups today.
In January of 1943, Merrill and Glenda were born at Lehi Hospital on State Street. Dr. Elmo Eddington was the attending physician for each of them. Glenda, who was born premature, had to stay in an incubator in the hospital until she was healthy enough to go home to Cedar Fort. During her stay, the nurses wheeled Merrill into the nursery to join her. He was born on Jan. 22, a whopping 10 pounds 2 ounces. He dwarfed poor little Glenda. Soon, they both returned to their respective homes as happy, healthy babies.
Merrill and Glenda were reunited 12 years later in junior high. They enjoyed many of the same activities in school spending a fair amount of time together as friends performing in singing groups and going to dances together. They graduated from Lehi High School in 1961.
After high school, Merrill and Glenda went their separate ways. Merrill served a mission for the Church of Jesus Christ of Latter-day Saints in Southern California, and Glenda graduated from LDS Business College and worked at the Utah State Capitol.
When Merrill returned, he asked Glenda out on a date and she accepted. According to Merrill, he asked her out because she loved to go horseback riding with him in West Canyon. According to her, she accepted because he loved to go dancing with her, and he could dance! Obviously, the date was successful because they were married on Jan. 29, 1965. They have five children, including Garret (Staci) Carson, Heather (Jim) Shurtleff, Angie Carson, Laura (Carolyn Barnhart) Carson, and Polly (Wade) Tolbert, and ten grandchildren.
Over the years, the Carsons raised a veritable ark of horses, donkeys, sheep, goats, chickens, dogs, cats and the odd hamster or two. Merrill is known for his green thumb and has planted an impressive garden for years. During the summer months, many friends and neighbors leave the Carson home with a bag full of corn, tomatoes, and other fresh produce. The Carsons have an ability to love and care for all living things.