Public invited to celebrate Lehi history today, yesterday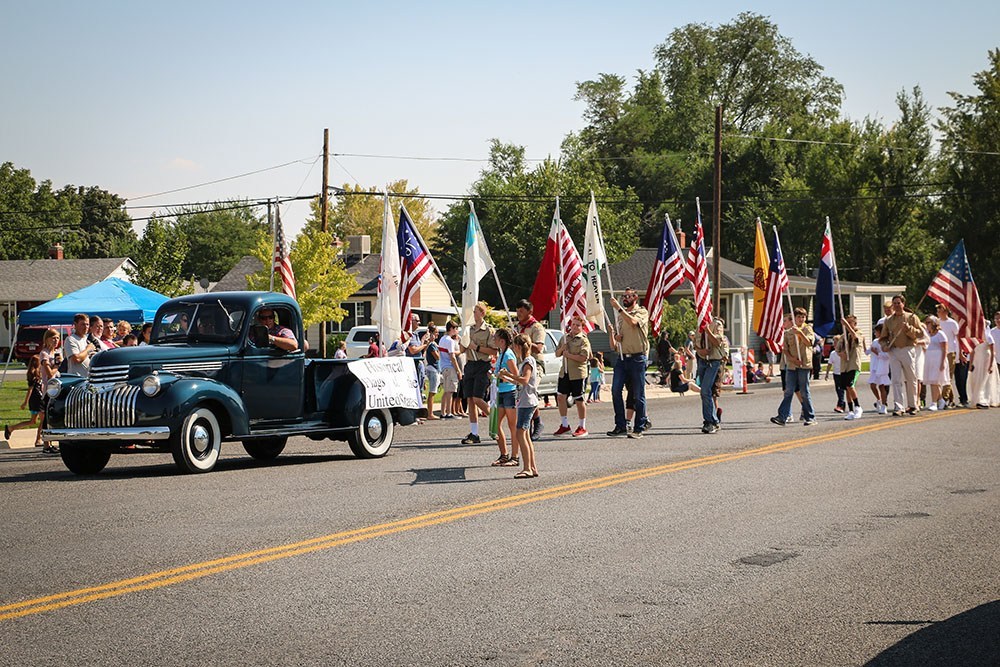 Lehi Heritage Day, a day set aside in Lehi to honor those making history today and yesterday, is finally here. On Monday, Labor Day, eight couples will be honored as well as the early settlers who lived within the Lehi City Fort from 1854-1860.
"Please join us as we celebrate everything that is wonderful about Lehi," said Lara Bangerter, director of The Lehi Historical Society and Archives. "My favorite part is honoring the couples who have done so much for our community. I hope everyone will come for that if nothing else. These people are the ones who got our children's sports programs going, they are the ones who spent years perfecting Round-Up Week and Miss Lehi, they were our teachers, they served on the city council. One honoree was even instrumental in getting long distances charges eliminated within Utah County, which would have been huge at the time."
This free community event sponsored by Lehi City and The Lehi Historical Society and Archives begins at 2:30 p.m., with a Showcase Parade honoring those who've given a lifetime of service to Lehi. The parade will make its way from 400 East up Main Street to Center Street, ending in front of the Legacy Center. This year's honorees include:
• Johnny and Amy Barnes
• Marlin and Donna Barnes
• Merrill and Glenda Carson
• Kirk and Bonnie Evans
• Butch (Ken) and Connie Grace
• Chuck and Renita Revill
• Blaine G., Margaret Lott, and Thea Daniel Thomas
• Raman and Janeen Watkins
At 3 p.m., in front of the Legacy Center, the couples will be featured in an Honoree Celebration with Mayor Mark Johnson and Lehi City Council members. As part of the celebration, each couple will receive their own brick in the Legacy Center Walk of Fame garden. From 4-7 p.m., the honorees will be available to greet guests at their displays in the Senior Center, also in the Legacy Center.
At 3:30 p.m., check-in begins for the free Classic Car Show in the east parking lot of the Legacy Center. The Show is from 4-7 p.m. No pre-registration of vehicles is required. Dash plaques will be given to the first 50 participants. Three $50 gas cards will be offered as prizes for the top fan favorites. For more information on the car show, call 801-836-2594.
Finally, from 4-7 p.m., full Lehi Heritage Day festivities commence with historical displays and exhibits, interactive activities, a fun treasure hunt for children, homemade hamburgers and hotdogs and much more. This year's theme is "Honoring the Early Settlers of the Lehi City Fort, 1854-1860."
Visitors will learn about the fort and what life was like when Lehi residents built and lived in it. The North Gym of the Legacy Center will be set up to resemble the 16 blocks that were in the fort. Area families will have displays featuring their ancestors who were the first butchers, blacksmiths, mayors and so forth. At the Trading Post, children will be given a small bag and a list of fun items they can obtain as they scour the displays. Everyone is invited to wear period dress.
Hamburger and hotdog meals will be available for purchase in the gym.
For more information, call The Lehi Historical Society and Archives at 801-768-1570 or see their website at lehihistory.com.